Dafne Anghelidis on WISTA International's AGM & Conference in Hamburg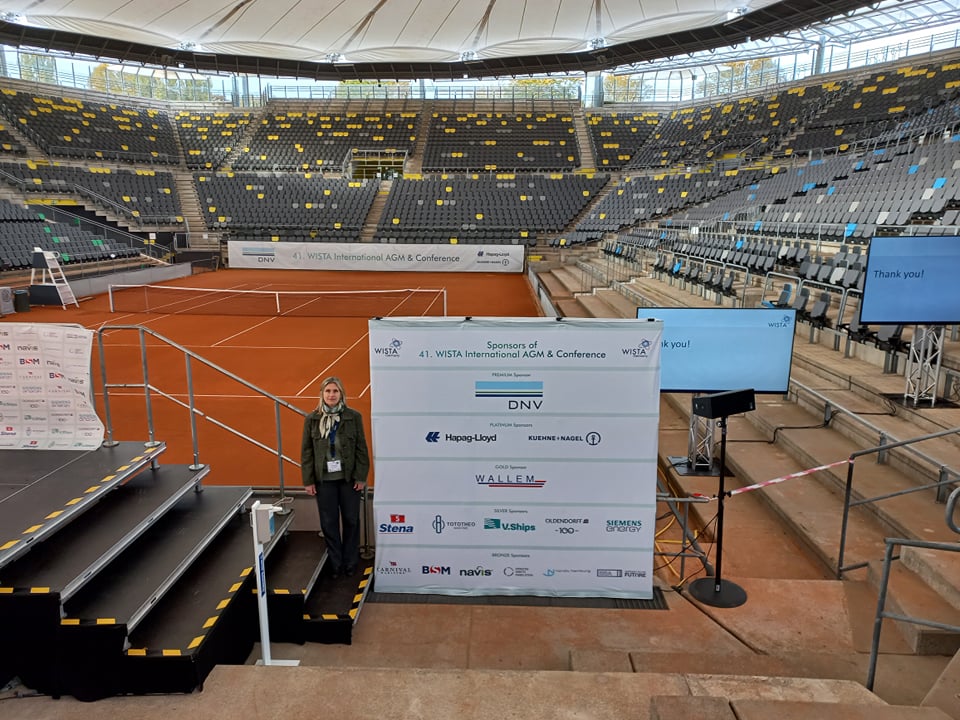 We bring  you here the views of Dafne Anghelidis, the WISTA Argentina president, on the latest WISTA International AGM & Conference, which has just concluded in Hamburg, as well as her own experiences over the years of participating in WISTA.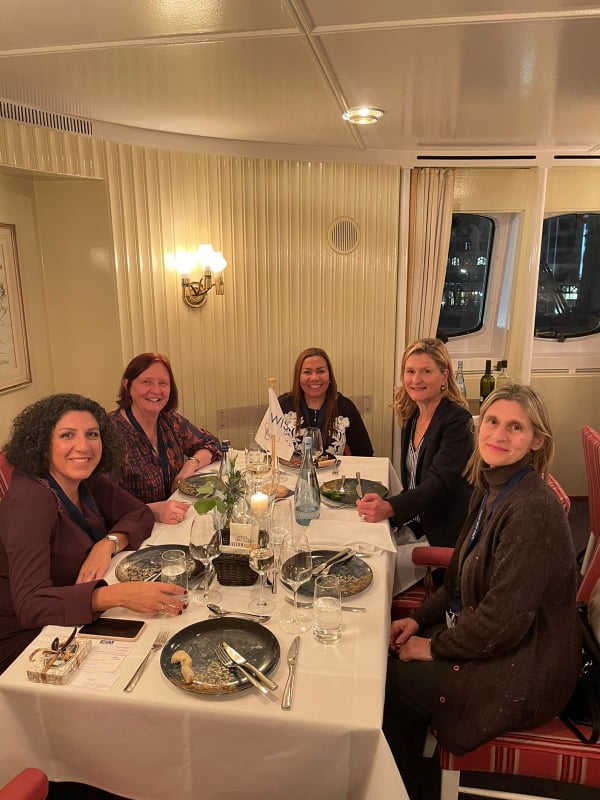 She says:
"I shall start by congratulating WISTA Germany for their incredible achievement in organising this very special conference, which was done against all odds.
Their huge efforts to make this happen finally materialised when we were there, all together, in the venue: Hamburg tennis stadium. After all that we've been through, WE WERE THERE!!!
"All activities were very well planned and thought out. All precautions against the spread of coronavirus had been taken, every detail was taken into consideration.
"We had two very pleasant gatherings on board the historic vessel CAP SAN DIEGO, an honour for WISTA members.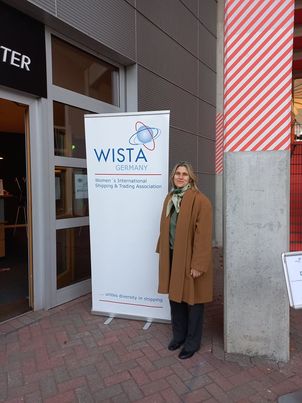 The boat trip around the port of Hamburg was a most memorable experience, all of us taking photos passing by the big international liner vessels, WOW!!! Sailing so close to them was very exciting. We could also sail very near the floating drydocks and see the vessels being repaired.
"The visit to the INTERNATIONALES MARITIMES MUSEUM was such an amazing experience! Nine floors of maritime history are carefully planned and displayed to show the old times of shipping activity.
"The conference topics were well chosen, as well as the speakers, all of them experienced professionals in their field.
"Hamburg is such a maritime city that the choice for WISTA INTERNATIONAL's conference could not be better!!
On WISTA:
"My WISTA life started from an article published in a Buenos Aires newspaper, reporting on the gathering of several women launching a new organisation. As soon as I saw the news, I thought "this is for me". So I sent a message to the email address published there, and received a call from Belen Espineira, who at that time was the president and founder of WISTA Argentina. I immediately joined this fascinating association, and since then I have become a WISTAHOLIC.
" I think WISTA is an absolutely wonderful association in the way that it encourages women to be themselves and trust their professional skills to progress their careers. The remarkable network generated among the members is key to creating a path for business growth. Being a member of WISTA makes us feel we can indeed achieve what we pursue, the feedback created among the members enables us to envision that women can undoubtedly reach their aims.
" By developing the work in each committee, members can learn more about specific subjects, and have the opportunity of interacting with members from other places in the world within the professional activity of each one, thus growing in their own careers.
By interacting with the different organisations, WISTA enables its members to access scholarships and expertise such as the ICS, to perform joint work with the IMO, with the CIP/OEA, with CEPAL, and the MAMLA network in Latin America,
" Being a member of WISTA not only offers a world-wide business network, but a very powerful organisation in which the variety of professions can assist members to seek professional advice in any part of the planet. WISTA gives visibility to all members and their companies, and enables initiatives which can boost one's business and personal development. WISTA grants  support tools to make members and their business known throughout the organisation. WISTA is growing  substantially, so the sky is the limit in development, networking and feedback. There is absolutely no disadvantage in being a member of WISTA, members receive only benefit!!!!   So says this WISTAHOLIC!!!!!