Over 50 countries support carbon levy for shipping at the UN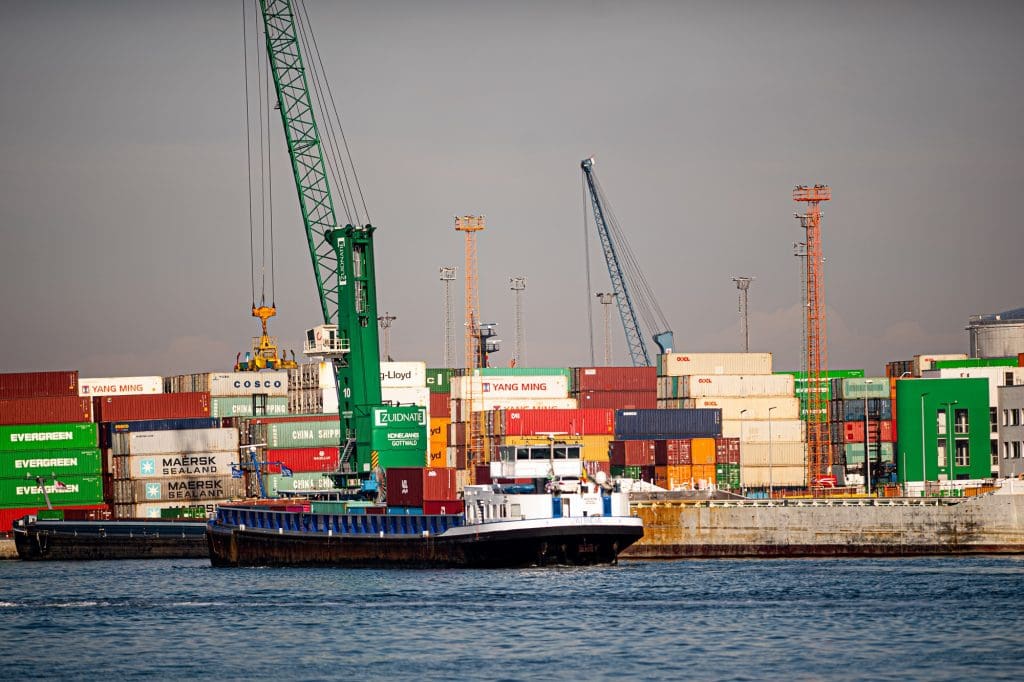 More than 50 Climate Vulnerable Forum countries (CVF), from Africa, Asia, the Caribbean, Latin America, the Middle East and the Pacific, call for the UN's shipping agency, the International Maritime Organization (IMO), to establish a greenhouse gas levy on international shipping.
This is part of the CVF Dhaka-Glasgow Declaration launched at the COP26 climate summit on 2 November, urging the rest of the world to deliver on the Climate Emergency Pact and accelerate action to keep the 1.5 degree temperature goal within reach. The Declaration will be published on the CVF's website shortly after the launch at COP.
This CVF endorsement comes ahead of the IMO's 77th Environmental Protection Committee Meeting ("MEPC 77") on 22-26 November. There, 174 member states will discuss a proposal for a $100 carbon tax for shipping by the Marshall Islands and Solomon Islands – the only concrete, ambitious market-based measure for reducing global shipping emissions equitably, on the table.
Why this matters:
If adopted at the IMO, the $100/mt carbon price (applied to shipping's 1 billion tonnes of carbon emissions a year) would raise around $90 billion a year.
One half would be allocated to developing and climate-vulnerable countries for climate adaptation, and the second half would be invested in upgrading shipping to cleaner, zero-carbon fuels and propulsion.
The carbon levy proposal at the IMO has remained somewhat behind the scenes compared to the COP26 goal of agreeing $100 billion a year in climate finance, even though a comparable sum would be raised.
Tristan Smith, University College London, said: "Decarbonising shipping requires massive investments in green hydrogen energy supply chains. This can be an opportunity for some, but for others it can increase transport costs and inequality. It also creates a risk of leaving countries behind technologically. This is why this leadership and elegant solution proposal by CVF is so important as it can help IMO move forwards ambitiously and equitably."
Lucy Gilliam, Seas at Risk, said: "It's absolutely essential that these vulnerable nations come to the International Maritime Organisation (IMO) later this month with a message of urgency and ambition to tackle shipping's climate problem. Far too often we see a disconnect between national climate ambition and the positions taken by the flag state at the IMO. We need to join these dots to deliver the urgent short-term emission reductions that are necessary to save 1.5 degrees."
Susan Ruffo, United Nations Foundation, said: "The countries most vulnerable to the impacts of climate change are showing courage and leadership with their call for a greenhouse gas levy for shipping that will both advance the transition to clean fuels and support adaptation measures in countries that are already being hit hard. Developed countries would do well to follow their lead in the IMO, as well as across sectors. This is an example of how the promise to both cut emissions and build resilience can be realized."
Dan Hubbell, Ocean Conservancy, said: "Climate vulnerable countries have shown the level of ambition needed by the world to keep a 1.5C warming future in reach, and these expectations do not stop at the water's edge. By calling for a strong greenhouse gas levy for shipping the CVF have placed the IMO's member states on notice. More action is needed beyond the tepid measures to date, and will be looked for at MEPC 77 later this month."
Aoife O'Leary, Opportunity Green, said: "With this declaration climate vulnerable countries have set the standard for ambition on shipping's emissions. It will shake up the sluggish IMO negotiations later this month with support for the policies which will drive investments into developing countries to decarbonise shipping. All other IMO member states must step up and match this level of ambition if they are serious about tackling climate change."
A global carbon levy has already received support from the industry itself, represented by the International Chamber of Shipping, Getting to Zero Coalition, the world's largest shipping line Maersk, and the giant global commodity trader Trafigura.
Decarbonizing shipping is crucial as the sector is predicted to emit up to 10% of global greenhouse gas emissions by 2050, if no action is taken. According to the UN's IPCC report, limiting global warming to 1.5°C would require reaching net zero emissions by 2050 the latest.