Portable Simulator is Ready! 
Good day!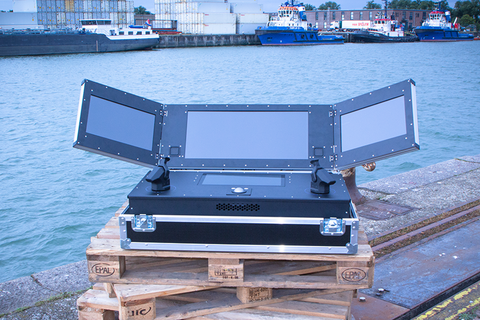 Our new Portable Simulator is ready to meet the world.
We've already received an overwhelming interest in this product, and to make sure that you get the best offer (no one fancies long lead times, right?), we would like to introduce you to our Portable Simulator personally.
What is the Portable Simulator?
Portable Simulator is a haptic simulator equipped with radar, ECDIS, outside view, conning panel and azimuth controls.
Imagine a compact and quick-to-set up trainee station which is fully integrated into a single case that fits in the trunk of your vehicle. This is the new Portable Simulator! 
The VSTEP Portable Simulator has the following features and components:
NAUTIS Operating Software
3x NAUTIS outside views or 1x NAUTIS outside view + RADAR view + ECDIS view 
Maximum of 3 controls, consisting of azimuth, thruster or rudder (all combinations possible) 
Trackball 
Audio output 
External port connections for using it on an external screen
Do you want to learn more?
We can have a quick no-string-attached call to help you decide if Portable Simulator is something for you at all. 
All the best,
VSTEP Team