Princess in medical facility, Prince asks for privacy…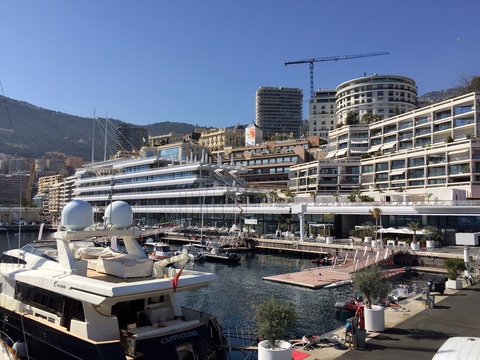 Good Morning Monaco – Saturday, November 20, 2021
Princess in medical facility – Prince asks for privacy In a very candid and wide-ranging interview with People magazine published on Monaco's National Day, November 19, HSH Prince Albert has given more details about the health issues of Princess Charlene…
Monaco National Day 2021
Monaco geared up for its National Day with flags galore and an impressive light show, performed in the skies above the Prince's Palace by 196 synchronised drones. (SHORT VIDEO)
Fifty-two new cases in Monaco in three days
Fourteen Monaco residents tested positive for coronavirus on Friday, November 19. Three residents were declared fully-recovered. On Thursday 20 new cases were reported and on Wednesday 18. 
A blighted Christmas beckons Several European nations announced varying degrees of lockdown during the last week, with the most severe in Austria…
'To eat is to discover and understand the world'
Maybe you have never met a French chef who has a Sorbonne degree in Russian history and literature, who speaks different languages, including Russian and Japanese fluently, and who spent several years in the Siberian wilderness…
Jodie Bellamy answers My Monaco Questionnaire
Professional dancer and new mum, Jodie Bellamy shares her Monaco favourites with us this week. Jodie is originally from the UK and came to Monaco ten years ago…
Monte-Carlo Diary: The theatre of everyday life
I find most culture very boring, unless it's Baroque. Most of it comes with a political message, since actors read the Guardian, if anything, and engage in and welcome all sorts of odd behaviour that used to be illegal but is now compulsory, like cross-dressing.