Variant fears 'over-stated,' 30 new cases…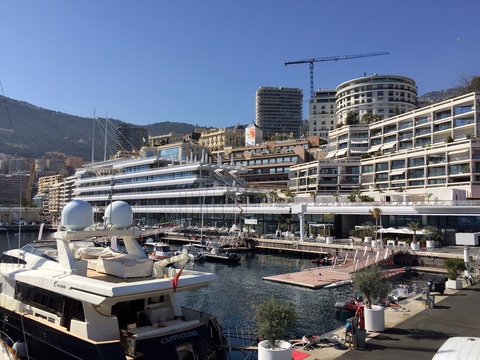 Good Morning Monaco – Thursday, December 2, 2021
Coronavirus: Omicron fears over-stated, say experts
Fears that the Omicron variant would sweep the world with an orgy of coronavirus deaths are being debunked by experts who say that the new strain is no more dangerous…
'Monaco should be the Singapore of Europe'
The Monaco Economic Board hosted a conference/workshop on digital transition in the real estate sector at Monaco Yacht Club on Wednesday evening, together with the Digital Transition office.
Thirty new cases, 25 recoveries
The Monaco health authorities reported 30 new cases of coronavirus on Wednesday, December 1. The figure was 29 on Tuesday.
Ocean preservation helped by yachting industry  More than €1 million has been raised by big names in the yachting industry for the Blue Marine Foundation…
Luxury celebrated and demystified  In his newly-published book Géopolitique du Luxe, Bruno Lavagna puts 40 issues and challenges of the luxury industry under the magnifying glass…
AS Monaco score three in Angers clash  AS Monaco travelled to the Stade Raymond-Kopa in western France to face off against Angers SCO on Wednesday, December 1 and returned to the Principality with an extra three points…
DULY NOTED: Les Petits Monaco will be hosting a 2-day pop-up shop at the Columbus Hotel on December 2 and 3 from 10:00 until 17:00 each day. Beautiful selection of wooden toys, baby products and party supplies. Homemade mince pies, Christmas tunes and lovely festive vibes on offer too. www.lespetits.fr