56 new cases; UK records 93k new coronavirus cases…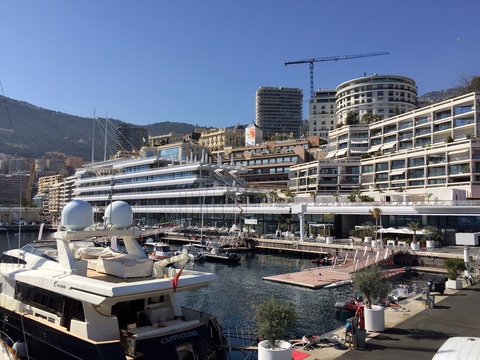 Good Morning Monaco – Saturday, December 18, 2021
Fifty-six new coronavirus cases on Friday
Monaco recorded more than 50 new positive tests for coronavirus for the third day running on Friday, December 17, with 56 new cases…
UK reports record 93,045 coronavirus cases
Britain reported record COVID-19 infections for the third consecutive day on Friday, with a rise to 93,045 new cases fuelled by the rapid spread of the Omicron variant of the virus.
Martine Ackermann answers My Monaco Questionnaire
In this season of giving it is a delight to hear from Martine Ackermann, one of Monaco's most active and enthusiastic philanthropists. Martine was born in Paris and grew up in Nice. She has lived in Monaco…
An exceptional artist of yesterday, today, and tomorrow  The gifts and talents of outstanding Monaco artist Jane Gemayel were discovered purely by accident. It makes a fascinating story.
Monte-Carlo Diary: Monaco's library will avoid the worst The talking point at home this week is Monaco's advanced planning for the end of the world as we know it. My wife has been reading a dystopian non-fiction book called This is how they tell me the world ends, which is about the havoc…
DULY NOTED: UK passport holders who are residents of France and Monaco will still be able to enter France for reasons other than a family or medical emergency following a tightening of travel regulations by the French authorities at 23:00 UK time on Friday, December 17. Otherwise, UK passport holders will not be able to enter France either for leisure or professional reasons, regardless of vaccination status.