WOC SMART Ocean-SMART Industries Initiatives & Call for Artic Research Proposals
The World Ocean Council wishes everyone a Happy Holiday & New Year
Featured
WOC SMART Ocean-SMART Industries: Advancing Ocean Data Collection Through Partnerships
Seabed 2030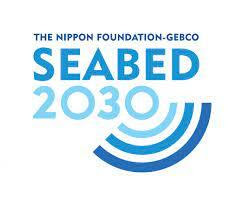 WOC's SMART Oceans-SMART Industries (SO-SI) program continues to facilitate ocean data collection by maritime industries. This work includes:
▪ Partnering with Seabed 2030 — an ambitious project to fully map the global seafloor by 2030
▪ Collaborating with the Central and Northern California Ocean Observing System (CeNCOOS) to increase ocean data collection by maritime industries in that region through a pilot project in support of the Global Ocean Observing System (GOOS)
▪ Assisting the formation of a multi-organization team to develop plans for converting decommissioned GOM offshore oil-and-gas infrastructure for use in ocean observation and green technology projects
These activities contribute to the goals of WOC's 2016 Partnership Agreement with the UNESCO Intergovernmental Oceanographic Commission (IOC), its MoU with the World Meteorological Organization (WMO) and WOC accreditation with the International Hydrographic Organization (IHO).
Maritime and other ocean industries participating in SO-SI programs demonstrate their contribution to UN Sustainable Development Goal 14.a to increase ocean scientific knowledge, and to the UN Decade of Ocean Science.
Companies interested in participating in the SO-SI program should contact smartocean@oceancouncil.org.
Call for Ship-Time Proposals for Arctic Research
The Arctic Research Icebreaker Consortium (ARICE) and the French cruise operator PONANT are accepting applications from scientific teams involved in polar research for ship-time on the company's vessels operating in the Arctic. The World Ocean Council is the key industry engagement partner of the ARICE project.

Submissions are due by Jan. 19, 2022 at 12:00 CET. ARICE manages the application process and shortlisting, along with a logistic evaluation by PONANT.

Selected projects will be able to bring a team aboard polar expedition ship Le Commandant Charcot to carry out scientific research in the Arctic Ocean, for up to five Arctic seasons beginning in 2022. Le Commandant Charcot is owned and operated by PONANT, and equipped with scientific labs to host up to four scientists conducting research during the ship's regular cruises.

Funded by the European Union's Horizon 2020 framework, ARICE works to provide opportunities for marine research and better data collection in the Arctic using the existing polar fleet. WOC organizes and operates the ARICE Industry Liaison Panel and links ARICE to WOC's global SMART Ocean-SMART Industries (SO-SI) program, which engages ocean industries in data collection. WOC has been active in the Arctic since 2012, with the Arctic Business Leadership Council Meeting in Iceland, the first-ever business community meeting with the Arctic Council. WOC is also a current partner on the EU Arctic projects Blue Action and PolarNet 2.

For more information and application requirements, please visit the ARICE website.
GloFouling Webinar Focuses on Marine Renewables and Biofouling Management

GloFouling Partnerships, a global project to promote responsible biofouling management, recently hosted a webinar on anti-fouling strategies to boost marine energy technologies. Biofouling can impact the performance and viability of marine renewables, including wave, tidal, ocean thermal, and offshore wind.

WOC is the lead partner of GloFouling's 5-year project for engaging the ocean-based business and investment communities. The project is organized by the Global Environmental Facility (GEF), United Nations Development Program (UNDP), and International Maritime Organization (IMO).
Recent & Upcoming WOC Engagement
Dubai International Superyacht Summit
December 8-9 | Dubai
Panelist, Setting a sustainable superyacht agenda for the Gulf

Smart Ports: Piers of the Future
November 16-17 | Barcelona
Panelist
World Ocean Council (WOC)The Global Blue Economy Business Organization

The WOC is the international, cross-sectoral alliance for private sector leadership, collaboration and action on ocean sustainability, stewardship, and science. Companies from a range of industries worldwide are distinguishing themselves as leaders in "Corporate Ocean Responsibility," including shipping, oil and gas, tourism, fisheries, aquaculture, mining, renewable energy, ocean technology, and investment.WOC Members are a part of the WOC Network of 35,000+ ocean industry stakeholders around the world. The WOC is a registered not-for-profit organization in the US and France.info@oceancouncil.org | www.oceancouncil.org