One more coronavirus death; new record case numbers…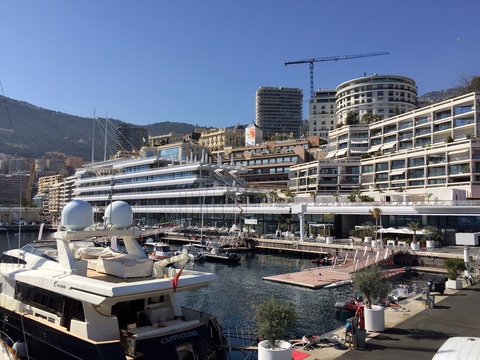 Good Morning Monaco – Friday, December 24, 2021
One more coronavirus death; record new infections
A Monaco resident, 77, has died of coronavirus, the Monaco Government announced on Thursday evening, taking the total since the start of the pandemic to 38.
Prince Albert and children to visit Princess Charlene
Princess Charlene of Monaco will be visited by her two children and her husband, Prince Albert, during the Christmas holidays, the Prince's Palace said in a statement on Thursday, as she remains convalescing in a secret location.
Hostess lands two month prison sentence for possession
A thirty-three year-old Spanish hostess has received a two month suspended prison sentence in the last hearing in the Palace of Justice in 2021.
Lebanon: Monaco Red Cross releases emergency aid  The humanitarian situation is still a concern in a large part of Lebanon. Following an appeal by the International Federation of the Red Cross (IFRC) to support the population on site, the Monaco Red Cross is renewing its support.
The publishers and the entire team at NEWS.MC wish our readers a very Merry Christmas and good health and happiness in 2022.
DULY NOTED: Good Morning Monaco will not be published this Saturday, December 25. However, the website NEWS.MC will be updated over the weekend and we will bring you breaking news whenever it happens in our NEWS ALERTS.