CHINA # 1 | traveling to old China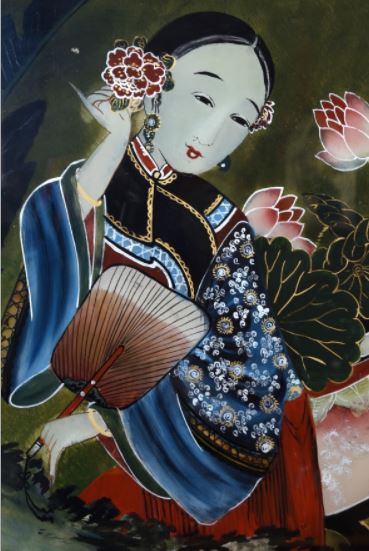 FOUGARO presents at BLUE2 a special exhibition dedicated to Chinese culture, through works of art and objects, charged with the history and spirit of this ancient culture. The exhibits belong to FKPCOLLECTION, and are supplemented by objects from the collection of the explorer, Dimitris Xanthoulis.
With the thought of conveying to the viewer unrecognized aspects of Chinese everyday life, as it was shaped on the turn of the 19th to the 20th century, CHINA # 1 is structured around nine female portraits of the Qing Dynasty, painted in oil on inverted glass or mirror, are known as meiren hua and are introduced for the first time. These stylized portraits, with hidden or more overt eroticism, depicting idealized beautiful women, were very popular both in China and in Europe. They come from laboratories in Guangzhou Province or Canton, which was then China's main export port to Europe and America after the Opium Wars.
At the same time, but in a different atmosphere, two rare realistic landscapes with factories and trains are placed. Taking advantage of the equestrian perspective of Chinese landscaping, they capture scenes from a changing world, moving from imperial to "new" China through the Industrial Revolution. The works are interlinked with wooden cages, boxes of different uses, small furniture, stools, chairs, two important lacquered elm and spruce armoires from Zhejiang Province, a carved console from southern China, two hanging lanterns and a buffet Beijing, as well as a ceramic horse of the Ming Dynasty (1368-1644).
The exhibition is complemented by a series of larger and smaller clay jars, which were useful everyday objects, used in cooking or trade. We would single out the oldest, a jar of light-colored clay of the Tang Dynasty (618-907 AD), and two larger Shiju jars for transporting wine, with a monochrome decoration of the Qing Dynasty (1636-1912).
Finally, the exhibition is framed by two contemporary works by FKPCOLLECTION. This is a photo of Marina Abramovic with her design, called The lovers: the great China walk III, from the epic journey of herself and her partner, Ulay, in 1998 at the Great Wall of China, as well as an iconic canvas portrait of him Spanish artist Manuel (Manolo) Rodriguez, depicting Yuan Rong (1906-1946), the tragic wife of China's last emperor, Pu Yi.
CHINA # 1
traveling to old china
December 2021 – April 2022
exhibition curation
A. Kontrogiannis
F. Kyriakopoulou
FOUGARO BLUE2
Daily except Monday 12-8pm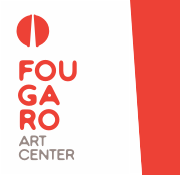 Open daily
from 9am to 1.30am
except Monday
Asklipiou 98 Nafplio
27520 47300 | info@fougaro.gr | www.fougaro.gr