Markets begin to dry out; enigmatic geopolitics amid new Covid's variants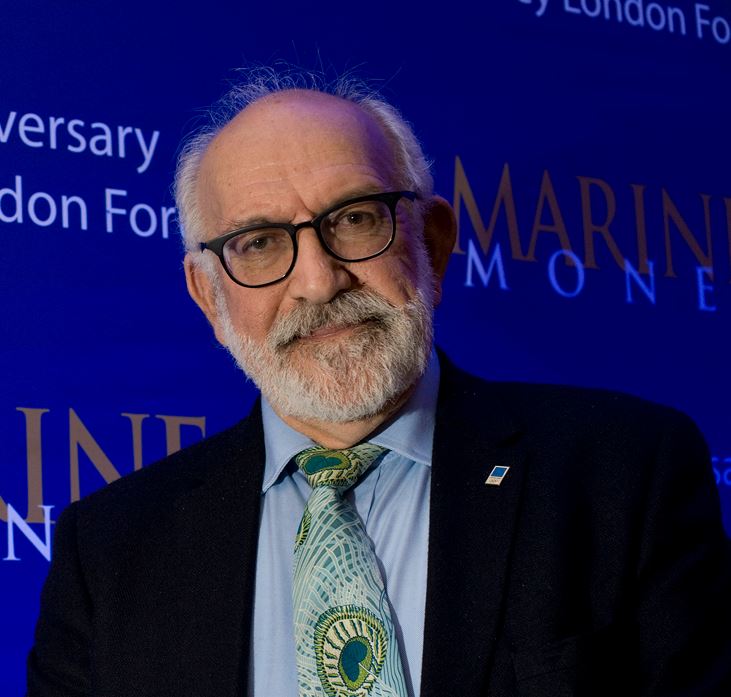 The BDI (Baltic Dry Index) lost 59 point since yesterday and now stands at 1,415 which is also 349 points down since last Friday the 14th of January when same stood at 1,764 points. Low Wets yet another issue. Enigmatic Geopolitics will create havoc in all fronts, coupled with the worse ever Recession and Covid it will produce a lethal cocktail so to speak… John Faraclas' brief daily and weekly recap:
The Capes' BCI lost the psychological threshold of 1,000 and now stands at 891 points – minus 140. On a weekly basis the loss was 605 points, down from 1,496 last week (14/01)… Caution…
Panamaxes too suffered losses, minor ones though; on a daily basis the BPI was down 14 points at 2,010; 365 were the weekly losses – from 2,375…
The Supras were down 24 with the BSI reading 1,749 points; on a weekly basis the losses were substantial: 148, from 1,897…
The Handies fell too; the BHSI lost 19 points and now reads 1,103 points whilst on a weekly basis the loss was 89 points.
Once again, like last week, a falling Dry Market raising eyebrows.
Wets too on a downwards mood; the Dirties were on a daily basis one point up – what an encouragement, but on a weekly basis the BDTI was down six points – from 698 on 14/01… "Wider" so to speak losses for the Cleans with the BCTI down seven points at 551 and on a weekly basis down 42 from 593… Uncertain days lay ahead…
The Container market will become somewhat strange in 2022 and there should be a drop in timecharters by June…Surprises too might happen… Enjoy the current freights fiesta…
The WTI was down 41 cent since yesterday and now stands at US$ 85.14; same was though up US$ 1.32 since last week when it stood at US$ 83.82… A very serious situation is being build-up with all energy components and that might backfire. Ultra-Caution should be observed!!
On the Geopolitical front things continue to deteriorate and we can hear the drums of a multi large scale war – on land, internet and money markets with sanctions and seizures flying around. Any mistake of the combatants will be severely punished in their countries… Expect the unexpected and as stressed in the preamble: geopolitics are enigmatic and will create havoc all over Planet Ocean. Did I hear you energy? Another geopolitical despicable situation having people suffering. Add the Recession and Covid and see what you get…
The Ukrainian issue is a very serious one and wait to see how same will affect imminently many nations in Europe; Germany is in the eye of the cyclone…The UK will resist well in advance any Russian jeopardy. OK, fine, Putin is a great player and master of manipulation, but this time is make or break… A very difficult outcome as the USA's president, a born maverick will equally react asymmetrically; the French too… A tough week ahead… Expect more MIGRANTS on the move. This situ takes place within the faulty line from the Lisbon to Kabul and from Caucuses down to the Horn  of Africa…
Interesting times in the UK with PM Boris Johnson trying to survive…
Turkey is a ticking bomb and, as well as totally bankrupt, so one can expect another explosion from Minor Asia… Central and East Med, the Balkans, the Black Sea and Middle East could be on fire because of Turkey… It's not just the time for Erdogan to go home, but for the entire political spectrum of  Turkey to abandon dangerous games which will rock Peace's boat… Caution.
China too is upsetting the entire Pacific basin and might see reprisals from the US and it's allies…
Major disaster due to the Tonga volcano eruption with more consequences due any moment…
In Australia tennis star Novak Djokovic learns the hard way following what the Latins taught us: Dura Lex sed Lex…
Africa on fire too with UN Secretary-General urging an end of the war in Ethiopia; and what was that explosion in Ghana, eh!!
Covid spreads and new variants and sub-variants appear; time to get serious before it's too late. Let the medical world take the lead or else. Mind wrong religious functions and uneducated politicians. Indeed it's the economy stupid which was though long before Covid in a mess, with the World Debt at US$ 300 trillion dollars – now its just above US$ 350 trillion!!!
Meantime the Year of the Tiger is fast approaching; on 1st of February the Water Tiger will make a big splash; remember this.
Have a nice evening as well as weekend and continue to remain on guard from actions emanating from Pirates, Terrorists, Criminals and any Business Hooligans whatsoever wherever you are on Planet Ocean. Once again a big THANK YOU to all who really care for all humans – Doctors, Nurses, Seafarers, Dockers, Port Authorities et al during this Coronavirus disaster!! We repeat: Do please invest in Hospitals including Equipment, Doctors, Nurses and any useful means to avoid further disasters! Become more disciplined and care for the Environment too. Lastly: Education and Training for all to be able to tackle these disasters. Let us work collectively together and NOT opt for a fistful of Dollars to restart the already collapsed global economy… which is in red over US$ 350 (three hundredandfifty) trillion…