The BDI@2,076, Dirties up at 1,147 whilst Ukrainian chaos begins to shake Planet Ocean …and with Covid still around…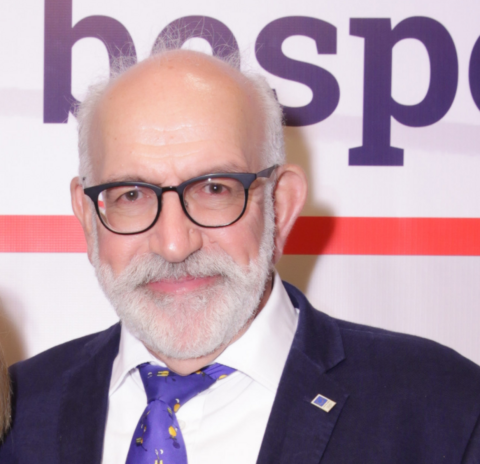 The BDI (Baltic Dry Index) was down 111 points since yesterday and now stands at 2076. On a weekly though basis the BDI was up 112 points from 1,964p. Dirties advance; a good sign or a tempo rise… The despicable situation in Ukraine continues and the West must not just impose the toughest of sanctions but go even beyond before it's too late. Covid's situ remains unchanged and we all expect the manna from Heavens – an effective traditional vaccine. John Faraclas' daily and weekly recap:
The Capes' BCI was down 309 – a semi crash if I may say so and now stands at 1,691 points losing the 1,700, 1,800, 1,900 and 2,000 points threshold. On a weekly basis though the BCI was up 16 points from 1,675 (18/02)… CAUTION…
The Panamaxes' BPI lost 31 points and now reads 2,658. On a weekly basis the BPI up 283 points – from 2,375… A good catch but…
The Supras' BSI gained two points and now reads 2,417. 92 plus points from 18/02… Well done…
Finally the Handies' BHSI gained 15 points and now stands at 1,399; up 114 from last week's 1,285.
All in all a falling two days dry market, possibly due to Ukraine, but a better overall week…
The Wets remain strong particularly the Dirties; the last published BDTI (Dirties) and BCTI (Cleans) stood at 1,147 and 696 up 243 and steady (for the Cleans) respectively. The weekly change was 448 plus for the Dirties and nine plus for Cleans…
Containerships are doing well; cross your fingers for this euphoria, "thanks" to Covid to remain… The Greeks have a maxim for this: "ουδέν κακόν αμιγές καλού", meaning: "Every cloud has a silver lining"…
We eagerly await the begining of the Cruise period as Eeaster AND Summer approach…
Interesting and still encouraging prices for second hand and newbulding tonnage. For us a godd time to proceed.
Demolition prices in our view, remain firm for tonnage between 16 to 25,000 ldt ranging from US$ 650 to US$ 670 per ldt
The WTI ended down US$1,22 since yesterday at US$91.59 and US$ 1,38 plus since last week's US$90.21(18/02). Levels still very high obliging us to ask for CAUTION! Only a US$49,99 level will save the day…
Stock Markets were up despite the Ukrainian mess, a complete positive rebound…
DJIA 34,058 + 2,51%, FTSE 100 7,483.40 + 3,911% DAX 14,567.23 + 3,6%
On the Geopolitical front:
The Ukrainian mess continues and only with tough sanctions, the toughest possible might make president Putin come to terms with reality; the War must end here and now before it spreads and causes incalculable damage to all nations… as you cannot replace human lives…
At the …end of the day we were fortunate enough and appeared on Vergina TV via Attica TV earlier on tonight; the theme Ukraine and Shipping; watch same and tell us your view:
Presenter Anna Tsimou, Polycarpos Adamidis, Radm (HN) Panagiotis Pastouseas and John Faraclas
-We explained our long standing family familiarity with the region reaching over three centuries
-How Ukraine from Planet Ocean's biggest granary ended – as well as Russia in importing grains… under the Soviets (as an example, remember 1979, Grain from US / Canada was ending in La Palice, France and the reloaded for the Soviet Union. Please ignore the weather…)
-Putin excuses for taking over Crimea asserting same as a mistake of previous Soviet leaders…
-The importance of Greek Shipping being a catalyst particularly for the Soviets and Chinese in moving their cargoes in and out from these countries.
-We stressed the importance not to harm ships and their crews, particularly Greek owned tonnage and Greek as well as foreign crew members.
-The issues of Turkey against Greece, an issue and a disaster waiting to happen…
-The importance of Women in Shipping given our 3rd International 100 Top Women in Shipping Awards and the many Greek Women amongst them, four in the top ten.
-The Chios Marine Club event of the Annual Vasilopita, an event also to honour the Chian top rank military in Greece's' Armed Forces, Navy, Air force and Coast Guard.
-Ending we boosted our support of Greece's Military and that we all have to rally with them in defending our Nation against any intruder whatsoever, where, alike Ukraine we will stand on our own as we did all these centuries.
One can also see Putin's dismay over the recognition a few years ago of the Autocephalous Patriarchate of Ukraine by the Ecumenical Patriarch of Constantinople, Vartholomew I, thus a "schism" so to speak for him (His Holiness and Beatitude Filaret "Honorary Patriarch") with Moscow…
Mind me, all things being equal, there is a percenage of Russians in East Ukraine, but this percentage doesn't justify such use of force AND and an invasionof a UN democratic nation being a part of Europe. As a power broker, I maintain the view of "sit down and negotiate as humans"; that will boost diplomacy from all sides of the equation which has spectacularly failed until now as some people are still with blinkers.
On top of everything else, self determination and becoming a member of an alliance is the right of any country all over Planet Ocean. We live in 2022, end of the story…
One issue which will have explosive dimensions will be that of MIGRANTS which this time will surpass the Syrian exodus and all those coming to Europe from as far as Afghanistan to Syria and all the sub-Saharan region, not to mention Libya. Wonder how all these – we estimate them over five millions, will be housed? What swift contingency plans are in place. AND, above all: you cannot stop them or behave – and rightly so with those being send from president Erdogan of Turkey and few months ago from president Putin himself… to Europe in an effort to destroy the social cohesion of many countries!
Turkey's behaviour remains enigmatic and despite what's happening in Ukraine, Erdogan Turks continue to violate Greece's airspace and sea limits, in sort: no respect for the Law of the Sea. Turkey will create as we have foreseen a big mess in the region; watch this space.
In the Far East, North Korea is expected to upset us soon with yet more missiles tests.
China should respect the fact that due to Globalisation makes a good living; gentlemen in Beijing: Don't overstay your welcome… China must reason with Geopolitics or else…
Covid exists in a way which remains enigmatic and need per mare per terra vaccination for all save those with prohibiting health issues. We pray for the medical world to produce both a traditional super effective vaccine and medicines. Don't put our most valuable asset, our health in danger. People, the public MUST remain discipline and the governors / politicians fully responsible because we will hold them responsible and strike them with the worse of human punishment.
It is time Europe including the EU and the United Kingdom, coordinate with the USA and NATO, as well as with all their allies and end this mess which already is causing a major humanitarian  catastrophe. No excuses please. U N I T E D we shall preserve over the forces of darkness whoever they are.-
We are living in interesting times… CAUTION!
On another note, earlier this week we were honoured in delivering, following one on Leadership last November, a speech on Requirements and Contract Project Management at Queen Mary University of London. Same was based on Project Management in the Shipping Industry and in particular on Shiprepair, Shipbuilding and Conversion projects. The Module Organizer was Prof. Dr. Evangelos Markopoulos. We will revert soon with a full account.
What an event that was (as mentioned on TV above) at the Marriott Hotel in Athens for the Annual Vasilopita cutting anniversary of the Chios Marine Club earlier on this week.
More in the site…
Have a nice evening and weekend but continue to remain on guard from actions emanating from Pirates, Terrorists, Criminals and any Business Hooligans whatsoever wherever you are on Planet Ocean. Once again a big THANK YOU to all who really care for all humans – Doctors, Nurses, Seafarers, Dockers, Port Authorities et al during this Coronavirus disaster!! We repeat: Do please invest in Hospitals including Equipment, Doctors, Nurses and any useful means to avoid further disasters! Become more disciplined and care for the Environment too. Lastly: Education and Training for all to be able to tackle these disasters. Let us work collectively together and NOT opt for a fistful of Dollars to restart the already collapsed global economy… which is in red over US$ 350 (three hundredandfifty) trillion…