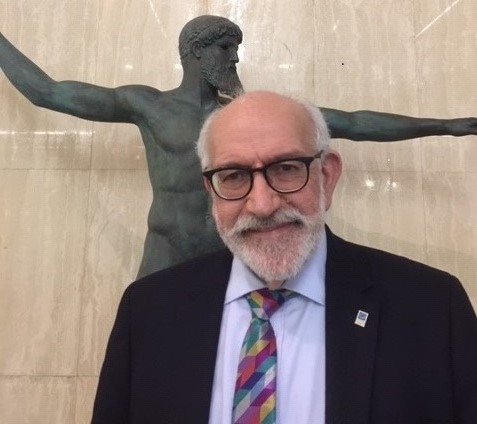 Post Easter Market losses whilst the Ukrainian inferno will last and spill over like Covid… A crucial second Easter Week given the Orthodox Easter but with unorthodox combat. Shame! John Faraclas' brief Market and geopolitics recap:
The BDI (Baltic Dry Index) lost 22 points since last week (14/04) and now reads 2,115…
The Capes' BCI was down 139 points losing the 1,400 points threshold and now stands at 1,342…
Mini gains for the Panamaxes' BPI now at 3,079 – up 37 points.
Gains for the Supras' BSI now at 2,544 and conquering the 2,500 points threshold – up 44!
An iota…err and ace loss for the Handies' BHSI now at 1,448.
All in all not a vibrant Dry Market, but a hypotonic one – CAUTION!
Hiccups for the Wets; the last published BDTI (Dirties) and BCTI (Cleans) stood at 1,680 and 1,052 down 34 and 24 points respectively…
The WTI as these lines are being written stands at US$ 102.51 which is US$4.44 down since last week's US$ 106.95 (14/04)… Some good news but we need as numerous stressed to see same at US$ 49.99 maximum, end of the story.-
On the Geopolitical front, Crimes against humanity continue between Russia and Ukraine; simply despicable. Religious leaders, particularly the Orthodox Clergy, urge for a four day-ceasefire; our response to this is: Complete ceasefire or catastrophe for all. I guess the only way is to revive Lysistrata and give an end to this morons combat and destruction. Both sides they dead well know what happened at the end of WWII !!!!
We call upon all women all over Planet Ocean to raise to the circumstances and intervene as modern Lysistratas! Come on WISTAs, come on Women be the spearhead of this campaign. The die is cast!!!!
Covid spreads and we eagerly wait for the traditional vaccine; otherwise we reiterate that it was too early to lift all Covid protocols. Wonder whatever happened in Shanghai…Stay tuned!!!
Have a nice evening but continue to remain on guard from actions emanating from Pirates, Terrorists, Criminals and any Business Hooligans whatsoever wherever you are on Planet Ocean. Once again a big THANK YOU to all who really care for all humans – Doctors, Nurses, Seafarers, Dockers, Port Authorities et al during this Coronavirus disaster!! We repeat: Do please invest in Hospitals including Equipment, Doctors, Nurses and any useful means to avoid further disasters! Become more disciplined and care for the Environment too. As for the mess in Ukraine, you have not seen anything yet as well as its spread… Lastly: Education and Training for all to be able to tackle these disasters. Let us work collectively together and NOT opt for a fistful of Dollars to restart the already collapsed global economy… which is in red over US$ 360 (three hundredandfifty) trillion… (we add ten trillion dollars from the Ukrainian fiasco).