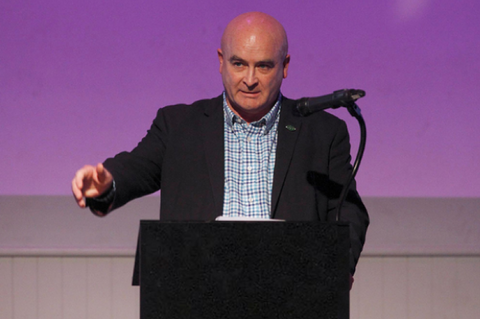 Maritime union RMT will be joining protesters outside the Dubai owned company HQ on Thursday 21 April at 5pm.
Organised by the International Transport Federation in London outside the offices of DP World, 16 Palace Street London SW1E 5JQ, RMT activists will be keeping up their "Fair Ferries campaign" and calling for the re-instatement of all 800 sacked seafarers.
ITF inspectors who were scheduled to investigate welfare issues at the Port of Dover earlier this week following reports of bad practices on P&O vessels.
However, they were denied access by the Port Police despite giving advanced warning of their visit.
The inspectors involved said it was an unprecedented situation and the first time they'd been blocked from investigating welfare issues in 17 years.
RMT General Secretary Mick Lynch said: "P&O are running a pirate outfit staffed by undertrained, ill prepared and super exploited agency workers making their ferries unsafe for the travelling public to use.
"The contempt that the company have for both staff and passengers alike is underlined by the Easter travel chaos at UK ports that their illegal actions have unleashed.
"We are gathering support from all political parties, passengers, commercial hauliers the wider trade union movement, and businesses across the supply chain in this continuing battle for justice.
"The union's Fair Ferries campaign is fighting to ensure th