John Faraclas was there with his camera…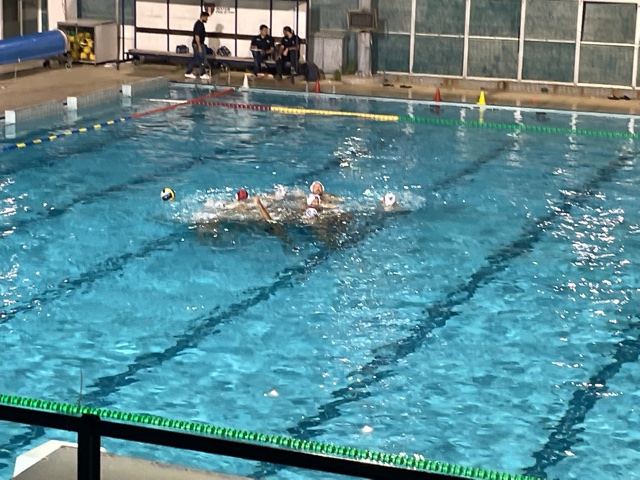 For the Greek Water Polo League, the highest professional water polo league in Greece, Chios Nautical Club's easy win over Volos for the second phase of the play-offs, excited the 50 plus Chian faithful – including members of the Chios Marine Club and the island's shipping fraternity.
As the Ionian Swimming / Water Polo Pool on the island is under repairs, the game took place at the Nautical Club of Paleon Faliron Pool, south of Athens.
A good start – in the first two eight minutes quarters, for the Chians who sealed an easy win; great game for both goal-keepers.
The score: 2-1, 3-0, 1-1 and 3-3.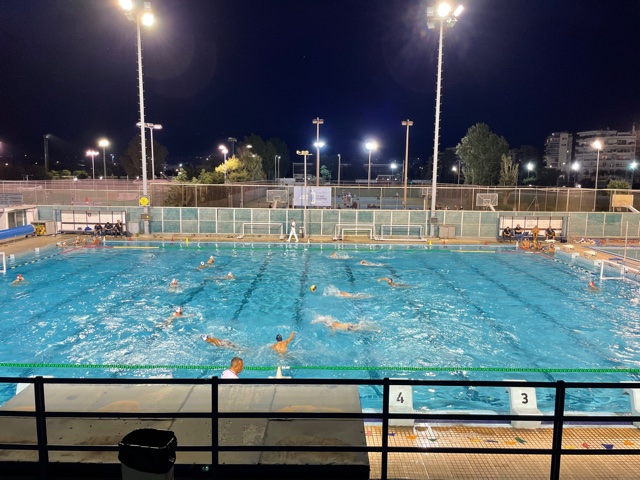 The second game will take place on 20 May in Volos where the Thessaly team will have to win to be allowed a third game again in Faliron against the upcoming Chians on 22 May 2022…
Good to see the Tomazos brothers, Alex and Phaedon, as well as Lambros Chahalis with his two grandsons, Lambros and Stavros, both keen sea-sport athletes…
It is about time the Chian Shipowners step in and support the island's water polo team, one of the best in Greece with many successes including that special one when the team took place in the European Cup and played at Crystal Palace following its win of the Greek Water Polo Cup of 1990. Add the first place in the Mediteranian Cup 2005 in Israel; five participations in the LEN Trophy and one participation in the Euro League 2007-2008!