By James Brewer
Multi-disciplinary artist Divine Southgate-Smith is celebrating the publication of her first book alongside her graduation from the Royal Academy Schools.
Divine's varied work is on display in the RA Schools Show 2022 alongside that of 14 other graduates of the Class of 22. The RA Schools has a long and distinguished tradition stretching back to 1769. Its graduates include the great masters William Blake and JMW Turner and living artists with leading contemporary names Lynette Yiadom-Boakye, Michael Armitage, Eddie Peake, Prem Sahib, and Rebecca Ackroyd.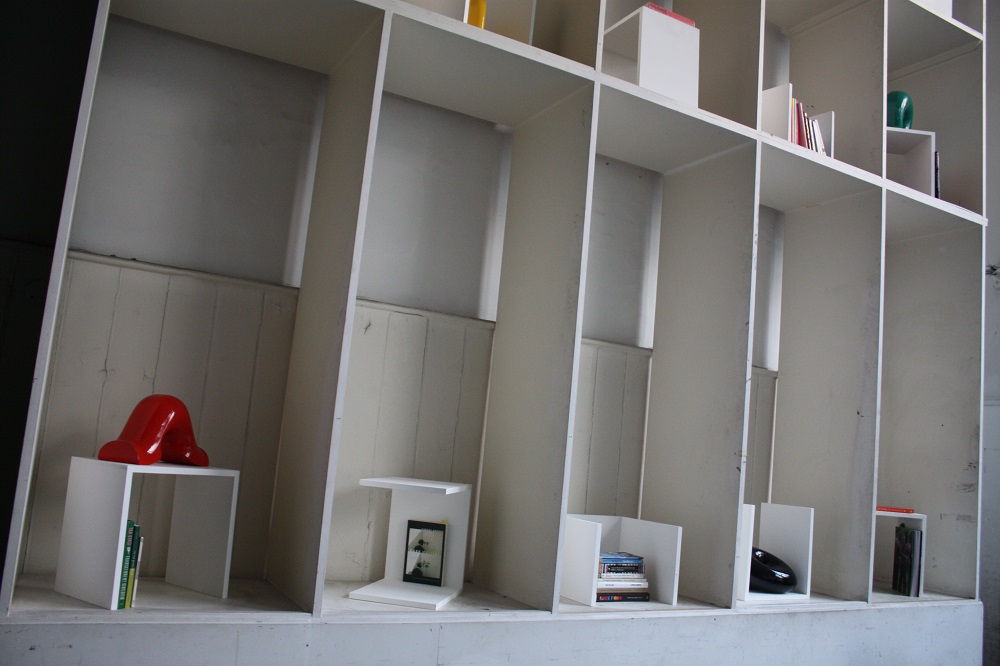 London-based Divine has crowned three years of creativity towards graduation in addition to external projects by launching the paperback Teeth Kissin': Where Elephants Reside, a collection of spoken-word poetry which is homage to her family and connections in Lomé, capital on the Gulf of Guinea of her native country, Togo. It is a story of "much power and joy" found from an environment where "kissing your teeth is a way of communicating." The endeavour was in line with her concern to explore the intersection between personal and community lived experience.
Few elephants reside in Togo these days, although statistics are hard to verify. A YouTube video broadcast by WorldoStats citing various sources put the number at 120. The independent Center for International Forestry Research has alleged that illegal trading of ivory in the West African country is widespread despite government efforts to curtail it.
Divine's practice ranges over film, text, spoken word, performance, sound, installation, sculpture, furniture design and 3D and CGI (computer generated imagery) animation. On shelves in the RA Schools life drawing room, Divine displays work confected from biodegradable plastic and plaster, one of which is titled May Happiness Hound You. She says that her work "often references and questions articulations of black, queer, and female experience."
The RA Schools exhibition is shown across the students' working studios, architectural studio, wood workshop, and the Weston Studio for special projects, which this year is being used for a performance piece by Bucharest-born postgraduate Catinca Malaimare, featuring light and sound projections alongside video. Catinca's choreography is described as manifesting "our intimate relationship with photographic tools and the screens onto which they project our visages." Unusually, visitors have been encouraged to use flash photography to reveal light-reactive make-up worn by Catinca and two fellow performers.
Luke Samuel is among those graduates who are becoming widely known beyond the confines of the RA Schools. The Cardiff-born artist, who lives and works in London, has already taken part in 14 group exhibitions variously on national and international scale, including the 2017 Summer Exhibition at the Royal Academy. He shows paintings in oil on linen and on canvas. which make clear his increasing exploration of abstract forms. Luke graduated in 2015 as a BA in Fine Art at Goldsmiths, University of London, where he had a scholarship from the Worshipful Company of Painter Stainers.
Nicola Gunnarsson is also showing abstract paintings and Kobby Abi references a historic photograph in a projection work, which shows one of the RA galleries damaged by a bombing raid in September 1917. The full list of artists exhibiting is Kobby Adi, Emmanuel Awuni, Sofía Clausse, Nicola Gunnarsson, Rebecca K Halliwell-Sutton, Millie Layton, Hannah Lister, James Lomax, Catinca Malaimare, Andrew Maughan, Matthew Peers, Luke Samuel, Pascal Sender, Divine Southgate-Smith and Lene Vollhardt.
The course is free for participating students, and Cathie Pilkington, keeper of the Royal Academy, said in a statement: "Each student is afforded the space to embark on their own unique journey towards a formation of judgment, travelling from the inside outwards, finally meeting their audience."
​Eliza Bonham Carter, curator and director of the RA Schools, said: "The show exemplifies the imagination, invention and ingenuity of the Class of 2022." Brian Griffiths, senior lecturer at the RA Schools and artist, added: "This is an exceptional year that makes art that offers diverse perspectives, proximities, and attitudes to now."
Many of the works on display are available for sale which directly supports the development of the students and the production of new work.
Admission to the exhibition, via either the Piccadilly or Burlington House entrance of the Royal Academy, is free and booking is not required. The show continues until July 3, 2022.