The Bermuda Business Development Agency (BDA), in partnership with the Bermuda Government's Economic Development Department, invites you to the fourth annual Bermuda Tech Summit 2022. 

Set against the stunning backdrop of Hamilton Harbour, delegates will hear senior policymakers, FinTech-leaders, and international regulators provide thought-provoking content over three, half days; afternoons have been left free for C-suite networking opportunities and local excursions, such as the PGA Tour's Butterfield Bermuda Championship.
The theme this year is 'Resilience & Innovation' and will take place on October 26-28, 2022 at the Hamilton Princess & Beach Club.

Register today to take advantage  of the early bird pricing of $295 from now until August 31. 
Bermuda is blue-chip jurisdiction with a wealth of world-class talent working across multiple industries.The BDA welcomes the opportunity to showcase our diverse and dynamic talent pool. If you are interested in being a panellist or would like to nominate someone to be a panellist at our Bermuda Tech Summit or one of our other events please complete our BDA speaking form.
Sponsorship Opportunities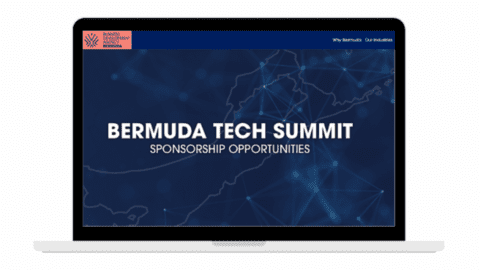 The Bermuda Tech Summit offers a wide variety of sponsorship opportunities. For more information, download the brochure or visit the event page. 
For more information, contact:
Toll free: +1 877 697 6228 | Office: +1 441 292 0632

Connecting Business

The BDA encourages direct investment and helps companies start up, re-locate or expand their operations in our premier jurisdiction. An independent, public-private partnership, we connect you to industry professionals, regulatory officials, and key contacts in the Bermuda government to assist domicile decisions. Our goal? To make doing business here smooth and beneficial.