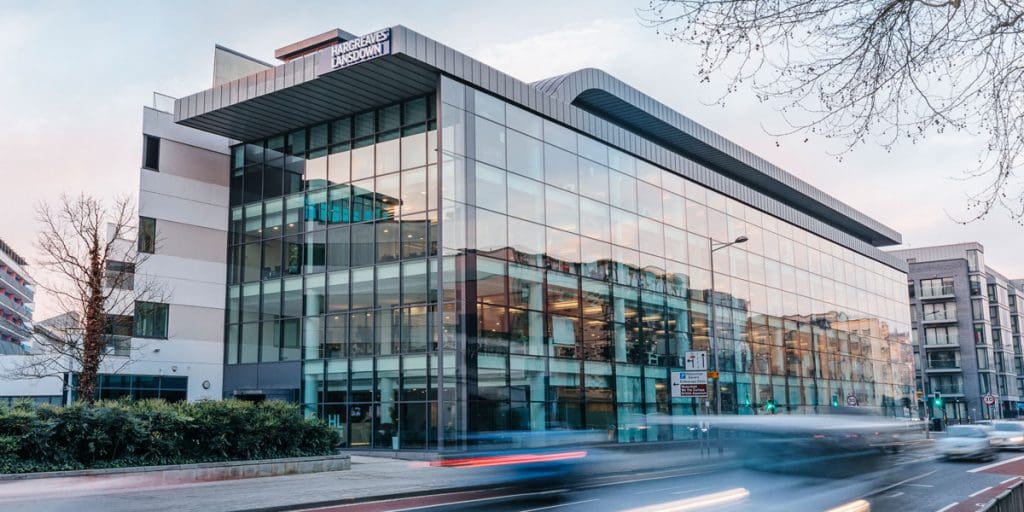 4 August 2022
Look ahead to FTSE 350, other companies reporting & economic events from 8 – 12 August 2022
A watch on what pace Legal & General will increase dividends
Streaming is in the spotlight for Disney
Entain could feel the squeeze as online revenues falls
Prudential continues to face headwinds in Asia
Legal & General, Half Year Results, Tuesday 9 August
Steve Clayton, Fund Manager at HL Select
"Legal & General is one of the market's heavyweight dividend payers, paying out around £1.1bn to shareholders last year. So there will be more than a few investors interested to see what pace of increase the group will announce at the half year stage.
When they report on 9 August, consensus predicts that the group will grow its revenues in the low double-digits and its dividends by over 8% this year. The group's markets have some powerful drivers, including the pension risk transfer market and passive investment management. In both of these areas, L&G are a global leader.
On the downside, the group faces the challenges of maintaining operating costs given current inflationary pressures."
Walt Disney, Q3 Results, Wednesday 10 August
Charlie Williams, Equity Research Assistant
"Disney should continue to benefit from the easing of lockdowns as visitors return in their masses to US theme parks. Investors will be eager to see if Disney has gathered more momentum in the third quarter despite high inflation impacting consumers purchasing power. Attention will also be focused on how well these parks have fared internationally.
Turning to the direct-to-consumer segment, which includes the likes of Disney+, ESPN+ and Hulu, subscriber growth beat expectations last quarter, with Disney+ capturing 7.9m new subscribers. Following news that Netflix lost 1m subscribers in their recent results, eyes will be locked on how this translates to Disney's subscriber growth, especially as management expect it to slow.
Producing good content comes at a pretty penny. Operating losses in direct-to-consumer ballooned three times to $887m last quarter. So, any guidance on how Disney plans to turn a profit here is welcomed, especially as competition heats up."
Entain, Half Year Results, Thursday 11 August
Charlie Williams, Equity Research Assistant
"Entain's recent trading update showed online gaming revenue dip in the first half of 2022. The impact on profit should come to light next week, and attention will be focused on whether management believe the previous spending habits will remain in-tact. If not, online revenue could continue to decline into the future.
Turning to retail stores, the picture looks positive. Revenues ballooned in the first half of the year as easing restrictions saw customers returning. Although beneficial, operating margins have typically been lower in stores than online, and upcoming results will show what impact this has had.
The UK Gambling Act Review is still looming over the industry. But given that over 50% of Entain's revenue comes from overseas, including from BetMGM in the US, the company should be shielded from some risk. Still, updates on potential impacts will be closely watched."
Prudential, Half Year Results, Thursday 11 August
Charlie Williams, Equity Research Assistant
"Coronavirus and the on-going border closure between Hong Kong and Mainland China have constrained sales for Prudential. Uncertainty about the Asian business environment could have contributed to the recent fall in valuation.
New business profit margins for their Life Insurance division will be at the front of investors' minds. Prudential enjoys fixed premiums on its Health and Protection policies, however, rising inflation and interest rates may dent profit margins as premiums continue to remain fixed. Because of this, a close eye should be kept on how margins have changed and the impact it has had on profits.
Investors will also get a chance to see if rising interest rates are benefitting the Asset Management division. Many Asian countries have progressively raised interest rates, benefitting savings and annuities for Prudential, and next week should shine some light on what impact this has had.
Looking ahead, attention will be focused on how well digital sales are progressing. Lower customer acquisition and servicing costs all feed into higher margins, and a continued rise in digital sales will be welcomed. However, significant uncertainty in the Asian markets can quickly dampen the mood."
08-Aug
Barrick Gold*
Q2 Results
Clarkson
Half Year Results
Pagegroup
Half Year Results
09-Aug
Abrdn*
Half Year Results
Baillie Gifford US Growth Trust
Full Year Results
Bellway
Trading Statement
InterContinental Hotels Group
Half Year Results
IWG
Half Year Results
Just Group
Half Year Results
Legal & General*
Half Year Results
TI Fluid Systems
Half Year Results
10-Aug
4imprint Group
Half Year Results
Admiral Group
Half Year Results
Aviva*
Half Year Results
CLS Holdings
Half Year Results
ContourGlobal
Half Year Results
Walt Disney Co*
Q3 Results
Gamesys Group
Half Year Results
Quilter
Half Year Results
TP ICAP Group
Half Year Results
TUI AG*
Q3 Results
11-Aug
Antofagasta
Half Year Results
Coca Cola HBC AG
Half Year Results
Derwent London
Half Year Results
Deutsche Telekom
Q2 Results
Entain*
Half Year Results
M&G*
Half Year Results
Petrofac*
Half Year Results
Prudential*
Half Year Results
Savills
Half Year Results
Spirax-Sarco Engineering
Half Year Results
12-Aug
Flutter Entertainment
Half Year Results
TBC Bank Group
Q2 Results