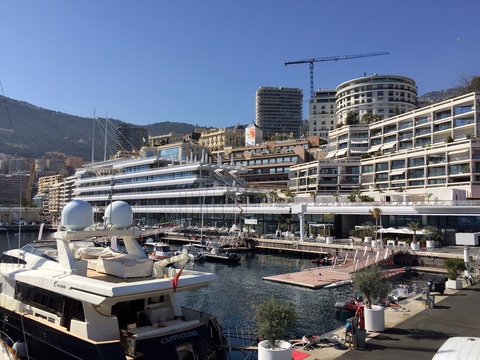 Good Morning Monaco
Friday, August 5, 2022
Saint Tropez suffers scourge of muggings
The safety and security of Monaco have been underlined this summer by the fact that other up-market towns along the Riviera have been plagued by violent thefts and muggings…
Cancer-causing chemical found in Haagen-Dazs ice cream
Some Haagen-Dazs ice cream products have been recalled in France and Belgium after traces of a pesticide banned in the EU were found in vanilla-flavoured ice cream…
Stars set to smash records at Herculis athletics meet On Wednesday, August 10, some of the biggest names in global athletics will compete on the track and field of the Stade Louis II in the 2022 Herculis EBS meet…
Spend a day in Monaco with Charles Leclerc  Ferrari Formula 1 driver and local superstar Charles Leclerc has won the internet over again, this time as a result of his very own 'day in the life' vlog…
DULY NOTED: The Queen Bee in Beausoleil is collaborating with OAfrica, by selling clothes that have been donated by their ambassadrices, such as Isabelle Adjani, Margherita Missoni, Angela Missoni, Rossy da Palma and Mossi Traore. Some of the clothes have been worn by these artists, and others are brand new. The proceeds will be going to the charity, the association OAfrica that develops programs to help vulnerable children and their families in Ghana, which celebrates its 20th anniversary this year.
*
The Handiplage facility on Larvotto Beach – which enables disabled people to enjoy the water – will have had 500 unique uses by the end of August.
Today in Monaco:
Concert – "Pat Kalla & Le Super Mojo" Singer, storyteller and talented performer, Pat Kalla and his Super Mojo is a concentration of energy that promises to make even the most reluctant dancers get up from their chairs and wiggle their hips. From Thursday August 4 to Friday August 5, at 21:00 at La Note Bleue. Participation of 10€ per person on the evening of the concert.
More info here.