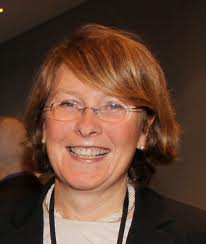 On the 19th of October the European Commission has adopted the proposals for review of the European TEN-T policy, the backbone of the European Transport Infrastructure policy.
In view of these proposals, inland ports having an annual freight transshipment of more than 500.000 tonnes are part of the comprehensive TEN-T network (basic layer). Around 80 inland ports have been selected for the core network. Inland waterways and rail transport can count on equal levels of cofinancing (up to 40%). Inland transport connections to ports and the development of ports and multimodal platforms can be cofinanced up to 20% of the eligible costs.
"The European Commission seems to recognise the role inland ports can play in connecting the different transport modes. The inland ports finally receive the place they deserve in the core and comprehensive TEN-T network. EFIP therefore very much welcomes these new TEN-T maps. We have to make sure however that being a  "TEN-T inland port" or a "core TEN-T inland port" is not just a nice title or award. We have to examine to what extent inland ports are really involved and integrated in the governance and implementation of the multimodal corridors, since these are the main instruments to implement the TEN-T policy. At first glance, the multimodal approach seems to be missing a little bit in the way the governance of the multimodal platforms is defined and in the way the progress in the objectives, achieved on  the projects of common interest will be measured, " says EFIP's Director, Isabelle Ryckbost in a first reaction to these proposals.
EFIP realises that defining this new TEN-T network has been a very difficult exercise. The development of this new infrastructure policy did not happen overnight. EFIP is confident that it will be able to pursue the dialogue with the European Commission and the European Parliament in view of clarifying the texts and further improving the proposals, where needed.  EFIP will come back with a more detailed response after consultation with its members.
Readers can link to the review proposals on: http://ec.europa.eu/transport/infrastructure/connecting/revision-t_en.htm and for more information they can telephone Isabelle Ryckbost: 00.32.475.35.76.93. (mobile) or 02.219.82.07 (office) or email her at: isabelle.ryckbost@inlandports.be