The ITF has demanded that a trade unionist in Malaysia, who was suspended for his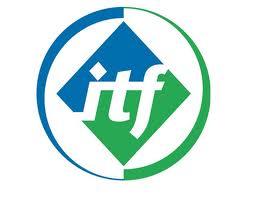 participation in the ITF's south-east Asia flag of convenience (FOC) campaign week of action earlier this month, be reinstated.
Megat Zamri Megat Abdul Aziz, president of the West Ports Staff Union, established to represent workers at West Ports in Klang, Malaysia, took part in the action on FOC vessels from 9-13 January. He joined volunteers from port and seafarer unions across Thailand, Malaysia, Indonesia, Singapore and the Philippines.
When Zamri and another volunteer went on board MV Bao Ying, two port police officers detained him in the ship master's cabin, interrogating him for three hours. His port pass was also withdrawn. He was only later released after he was allegedly forced to sign a statement. West Ports management have since suspended Zamri, filing seven complaints against him.
An domestic enquiry has been launched into the matter by the management, and the Malaysian Unions' Council is holding a press meeting to raise awareness of West Ports management's union busting activities.
In a letter to Tan Sri G Gnanalingam, West Ports Malaysia's executive chairman, ITF dockers' section secretary Frank Leys said: "It was with great concern that we learned about the suspension from duty of Megat Zamri Megat Abdul Aziz, an employee of yours and president of the ITF-affiliated union West Ports Staff Union." The ITF viewed his detention by the police and suspension from work as unfair anti-union practice. Leys urged him to "rectify the situation as soon as possible."
ITF Asia-Pacific regional secretary Mahendra Sharma commented: "Ever since West Ports started operations in 1993, a number of attempts to establish a union have been foiled. On 27 December 2010, workers finally succeeded in registering a union and by March 2011, they elected their leaders. Management, however, did not grant recognition.
"Apart from Zamri, three other key officials have been sacked reportedly on insubstantial grounds. Their cases are pending."