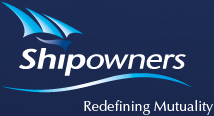 Following from the Shipowners' Club:
Category: Safety Date: 19/06/2012 Area: Africa
We would like to bring Members' attention to the following marine notice issued by the South African Maritime Authority (SAMSA) concerning the discharge of steel pipes in South African ports.
Notice no. 14 of 2012 – Discharge of steel pipes
1. Recently there have been several occurrences of stevedores sustraining serious injuries whilst discharging steel pipes.
2. The following dangesr whilst handling steel pipes are brough to your attention:
a. Unbundled pipes make the attachment/securing of lifting gear difficult
b. Lashing/securing wires may have slackened during the voyage making stows unstable
c. Dunnage may have become compressed during the voyage or insufficient dunnage may have been utilised at the port of loading, making the attachment/securing of lifting gear difficult
d. Pipes may be oiled, thereby creating a slippery surface on which to stand and making the pipes difficult to handle
e. Pipes create an uneven surface to work on
f. Removal and discharge of loose pipes may result in remaining pipes in stow rolling into voids.
3. All concerned are advised to take the above into consideration when planning teh discharge of steel pipes and ensure that appropriate precautions are in place.
Source of information: South African Maritime Authority (SAMSA) marine notice no. 14 of 2012: http://www.samsa.org.za/sites/samsa.org.za/files/MN%2014%20of%202012.pdf