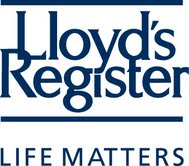 Metro and light-rail systems for Doha, high-speed passenger and freight railways across Qatar to be built before the 2022 World Cup   
The Qatar Railways Company has appointed Lloyd's Register Qatar LLC as the independent safety assessor (ISA) for the extensive programme of integrated railway systems that are to be constructed across the country.   
As the ISA, Lloyd's Register will help to ensure that the safety of passengers, operating staff and members of the public is accounted for during every stage in the development of this ambitious new national network.
Almost £23 billion is expected to be invested on a range of rail systems, central to which is a national network that will provide passenger and freight operations across the peninsula, including high-speed services that will reach Saudi Arabia in 40 minutes and Bahrain in 50 minutes (via a 30-kilometre causeway).
"These projects are the first railways to be built in Qatar, so there is a huge responsibility on all parties to deliver these systems to the highest possible standards, " said Mike Elliott, Middle East Rail Business Manager for Lloyd's Register. "We are proud to be playing an important technical role in helping Qatar to achieve its vision of a high-quality transport network by the end of the decade."   
For the urban centres, a 300-km, four-line metro system will be built in Doha; a light-rail system is under construction in Lusail (about 15kms north of Doha) and a similar system is planned for the West Bay area of the capital.
The proposed network will also be integrated with other major infrastructure projects currently under construction — including New Doha International airport and the New Doha Port – to help deliver the government's ambition to further transform Qatar into one of the most advanced, sustainable countries in the world.
The award of this contract underlines Lloyd's Register's position as the leading independent railway safety assessor in the Middle East, following its appointment as the ISA for the Etihad Rail project in the United Arab Emirates (UAE) and the completion of similar roles for the Dubai Metro, the Al Mashaaer Al Mugaddassah Metro in Mecca and the Personal Rapid Transport system at Masdar City, Abu Dhabi.
"They may be of a different scale in Qatar, but the challenges of this contract will mirror those we experienced in Dubai. Both locations lacked a local railway history and regulatory structure, and featured extreme climates and hostile terrains across which these systems must be safely constructed and operated, " said Elliott. "By drawing on our experience on projects such as in Dubai, Etihad Rail and elsewhere across the region, we will help to ensure these projects are completed on time and we will help to nurture a safety regime across what will become the most modern rail network in the world."   
Lloyd's Register, renowned across many industries in transport and energy sectors for its risk-management expertise, will conduct full assessments and audits of the engineering system's safety plans, processes, activities and documentation during the design, manufacture, installation, testing and trial operations, as well as support operational-performance management once services begin