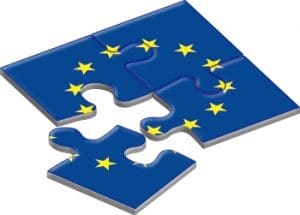 The European Commission is committed to deliver a Blue Belt package consisting of legislative and non legislative measures by spring 2023 in order to establish a true Single Market for maritime transport.  
In this way, the Commission intends to promote maritime transport by no longer subjecting EU goods transported between EU seaports to administrative and customs formalities, which apply to goods arriving from overseas ports. Administrative simplification will be supported by ICT technologies which permit the tracking of ships and cargo as tested during the Blue Belt pilot project. Furthermore, the Commission refers to the ongoing EU Ports Policy Review and to how the availability, efficiency and reliability of port services will contribute to enhance the attractiveness of maritime transport.
The Blue Belt package was announced as part of a set of priority actions identified in the Communication "Single Market Act II: Together for new growth", which was adopted by the Commission on 3 October.  The Single Market Act II sets out a set of priority actions which support four drivers for growth: Developing fully integrated networks in the Single Market; Fostering mobility of citizens and businesses across borders; Supporting the digital economy across Europe; and finally Strengthening social entrepreneurship, cohesion and consumer confidence.
The Commission considers that in a globalised world, the access to ports has to be organised in an integrated way and that port authorities have a crucial role to play in this context. The main areas in which the Commission has or will deliver EU action are namely, the obligations of Member States regarding the sound planning of ports and hinterland connections, the transparency of public funding and port charges, and administrative simplification efforts in ports, and reviewing restrictions on the provision of services at ports. No further information however is provided in this Communication regarding how the Commission intends to address the areas not yet covered.   Regarding the timing, the Commission is committed to deliver all key legislative proposals by spring 2013 and calls on the European Parliament and the Council to fast-track all key legislative actions and adopt them as a priority by spring 2014.
The Communication "Single Market Act II: Together for new growth" can be found here: http://ec.europa.eu/internal_market/smact/index_en.htm