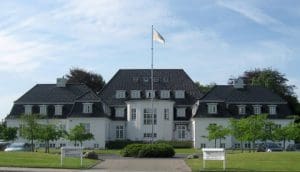 Timely publication offers owners and operators a straightforward resource to enable planning for January 2013 deadline for SEEMP
LONDON – OCTOBER 10th, 2012: BIMCO announced today the release of 'The Step-by-Step SEEMP Manual' in association with Fathom. The manual, which can be utilised as a ship's official Ship Energy Efficiency Management Plan (SEEMP), has been developed to enable ship owners to plan, manage and document the energy efficiency performance of their ships. SEEMP becomes mandatory from January 2013.      
SEEMP, designed by the IMO to encourage best practices for the fuel efficient operation of ships, is a requirement for all owners and operators of ships over 400 gross tons (GT) to detail measures that are being implemented to reduce fuel consumption and thus lower Greenhouse Gases and other emissions.
Lars Robert Pedersen, Deputy Secretary General, BIMCO commented: "BIMCO supported the SEEMP regulation to enable ship-owners to better optimise their energy consumption. We do not believe, however, there is necessarily any need to pay substantial amounts to third parties to prepare SEEMPs. "The Step-by-Step SEEMP Manual" gives ship-owners and operators a one-stop solution that allows them to easily create ship-specific plans in-house. It is our view that a simple SEEMP implemented effectively is better than a complicated document that may not be followed."
The easy-to-use manual includes clear templates on an accompanying CD which can be populated and then printed off to make up a ship specific SEEMP programme. These are placed at the front of the elegant hard-back binder containing the manual and together these act as the official SEEMP.
The manual is a cost effective and simple way to ensure compliance with impending regulation whilst giving the potential for real benefits to be gained from the implementation of the plan.
'The Step-by-Step SEEMP Manual'is available online from fathom-ctech.com/guide/bimco-step-by-step-seemp-manual/7/ at a price of GBP 130, or a reduced price of GPB 100 for BIMCO members www.bimco.org/.
BIMCO is a shipping association providing a wide range of services to its global membership of stakeholders who have vested interests in the shipping industry, including shipowners, operators, managers, brokers and agents.
The association's main objective is to facilitate the commercial operations of its membership by means of developing standard contracts and clauses, and providing quality information, advice, and education.
BIMCO promotes fair business practices, free trade and open access to markets and is a strong advocate for the harmonisation and standardisation of all shipping related activity.
Accredited as a Non-Governmental Organisation (NGO) with all relevant United Nations agencies and other regulatory entities, BIMCO actively promotes the application of international agreed regulatory instruments.
Fathom are specialists in maritime energy efficiency technology information. They are a provider of market intelligence products and services for the marine, energy and environment industries. Using its deep industry understanding and applying rigorous analytical processes to the latest market, company and regulatory information, Fathom creates detailed insight and intelligence on the key challenges that are redefining every facet of operations within marine and energy.
This intellectual capital gives companies the knowledge and understanding they need to seize the opportunities of increasing operational and environmental performance as well as enterprise value and profitability.   www.fathomshipping.com