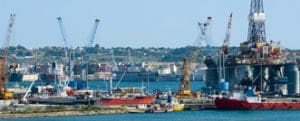 EU Commission Approves € 100 Million Aid for the Port of Augusta
On 20 December, the European Commission approved €100 million financial support for the Port of Augusta, in Sicily under EU state aid rules.
The aid will be granted by Italy for an infrastructure investment project of €145, 33 million, which will allow the Port of Augusta to upgrade existing infrastructure for the cargo handling and to host container traffic.   The aid was found compatible with EU rules on state aid, because it serves an objective of common interest, i.e. adapting existent infrastructure to intermodal transport. Moreover, the public financing is necessary in order to make the project possible and the aid is limited to the amount strictly necessary in order to achieve this goal. Finally, the potential distortions of competition are relatively limited.