Wednesday 23 January 2013 – In less than one week the second of four 2012-2013 ISAF Sailing World Cup Regattas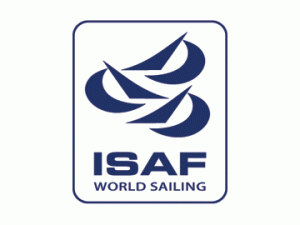 will get going in Miami, USA.
Whilst the Nacra 17 makes its debut on the international stage, the 49erFX makes its second appearance in the ISAF Sailing World Cup. For all competitors in the eight boat fleet it will be their first competitive action in the women's skiff.
America's Anna Tunnicliffe has teamed up with her former match racing crew Molly Vandemoer. Tunnicliffe has sailed on her own and as part of a trio at the Olympic Games and now she's in a duo, and aiming for Rio 2016.
Joining Tunnicliffe and Vandemoer in the fleet is Italian pair Giulia Conti and Francesca Clapcich. Both sailors competed at London 2012 with Conti stepping away from the 470 and Clapcich taking the leap from Laser Radial to the 49erFX. With hours of winter training behind them on Lake Garda their in-depth preparations could see them pick up a podium finish.
Martine Grael and Kahena Kunze (BRA) recently won gold at the 49erFX North American Championship as they got acclimatised to the venue. Despite early success in the boat Grael knows where her rivalries lay, "I think Anna and Italy's Giulia Conti will be our greatest enemy. With light wind it is hard to say who is the best, but with a little more wind it will be difficult for all."
Three Canadian crews, Erin Berry and Danielle Boyd, Laura Borden and Marie-Pier Alary and Kristine Williams and Jennifer Braem will join the fleet as will Americans Allie Blecher and Helena Scutt and Kristen Lane and Molly Carapiet.
Portuguese 49er Olympian Francisco Andrade will be teaming up with Andre Fonseca to fly the Brazilian flag in Miami whilst Swedish 470 Olympian Sebastian Ostling makes a transition from 470 to 49er to sail with Kalle Torlen. Both crews should be leading the pack as some fresh new faces amongst the 14 entrants are set to sail.
Ireland's Annalise Murphy will get her Rio 2016 ambitions underway in Miami after she came so close to glory at London 2012. The Irish Radial sailor had led the fleet early on at London 2012 but in a winner takes all Medal Race she was knocked out of the podium places and into fourth. After taking two months off from sailing Murphy is back and keen to get back into things, "I didn't really feel like I messed up in the races, " said the 22-year-old. "I did have a great experience and its definitely kind of driving me, it's the reason I'm training harder than I was before, for Rio."
Joining Murphy in the fleet will be World #8 Tatiana Drozdovskaya (BLR), who at 34 and with four Olympics behind her is starting the familiar road to an Olympic Games. "Not all heights are reached yet, " said the Belarusian. "I have a childhood dream and I very much want to reach it. I go to every regatta with the highest aims and for Miami I am aiming for the podium."
Drozdovskaya's participation at Sydney 2000, Athens 2004, Beijing 2008 and London 2012 has made a positive influence on sailing in Belarus and she wants that to continue, "People have learnt about sailing through my good results as all the previous thoughts were on rowing. I hope that children go sailing because I am often shown on TV."
At just 24, Juan Ignacio Maegli (GUA) is one of the most seasoned sailors in the 71-boat Laser fleet having represented Guatemala at the last two Olympic Games. With a strong performance at London 2012 he will be one of the favourites in the young Miami fleet.
Among the Laser entrants are 2011 ISAF Youth Worlds podium finishers Zan Luka Zelko (SLO) and Giovanni Coccoluto (ITA). Both sailors have mixed it up in the senior ranks and will want to shine in the Miami sun.
A 30-boat Finn fleet will take to the water in Miami and will include three of the world's top ten sailors in the ISAF Rankings. World #1 Brendan Casey (AUS) will come into the regatta as favourite having won gold at ISAF Sailing World Cup Melbourne in December. Nonetheless with an experienced field that includes World #3 Zach Railey (USA), World #4 Caleb Paine (USA), Bruno Prada (BRA), Jorge Zarif (BRA) and Greg Douglas, the competition for podium places will be fierce.
Links
ISAF Sailing World Cup Miami Website
http://mocr.ussailing.org
ISAF Sailing World Cup Website
http://www.sailing.org/worldcup/home.php
ISAF Sailing World Cup Facebook
http://www.facebook.com/ISAFSailingWorldCup
ISAF Sailing World Cup YouTube
http://www.youtube.com/SailingWorldCup
International Sailing Federation (ISAF)
http://www.sailing.org
Contact: ISAF Communications Department – Tel: + 44 2380 635 111 – Fax: + 44 2380 635 789 – Email: marketing@isaf.co.uk
About ISAF
The ISAF Sailing World Cup is a world-class annual series for Olympic sailing. It is open to the sailing events chosen for the 2016 Olympic and Paralympic Sailing Competitions.
The ISAF Sailing World Cup brings together the existing major regattas on the Olympic sailing circuit, starting in Australia, before moving to the USA and finishing in Europe. Over 2, 000 of the world's leading sailors representing 75 nations competed in the fourth season of the World Cup, 2011-2012.
The fifth season of the ISAF Sailing World Cup launched in Melbourne, Australia from 2-8 December 2012. The series will head to Miami, USA for a North American stop before venturing to Europe in the Spring for regattas in Palma, Spain and Hyeres, France. Qingdao, China will join the circuit for the 2013-2014 series as the ISAF Sailing World Cup continues its development on its way to becoming a truly world circuit of events.
International Sailing Federation
The International Sailing Federation (ISAF) is the world governing body for the sport of sailing.
ISAF is made up of over 130 Member National Authorities (MNAs), who are its principal members, and responsible for the decision making process that governs the sailing world.
There are currently more than 100 ISAF International, Recognized and Classic Yacht Classes, ranging from the small dinghy classes for young people up to 60 foot ocean racers