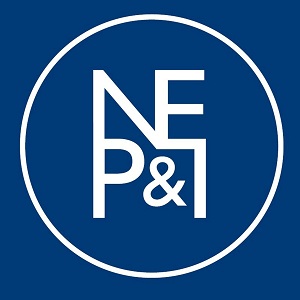 The 'A' rated 170 million GT North P&I club has warned shipowners carrying bauxite aluminium ore cargoes that they have the potential to liquefy at sea despite being listed in the International Maritime Solid Bulk Cargoes (IMSBC) Code as a low-risk 'group C' cargo.
According to North's risk management executive Colin Gillespie, entered vessels have recently experienced a number of instances where bauxite cargoes from Brazil and Indonesia have exhibited the liquefaction characteristics of 'group A' cargoes. Typically the cargoes involved contained a large proportion of fines.
'Fortunately none of the incidents have resulted in losses to vessels or crew members. However, as seen in high-profile incidents involving liquefaction of nickel and iron ore cargoes, the resulting loss of vessel stability can be fatal, ' he says.
While bauxite is listed in the IMSBC Code as a group C cargo, meaning it is not known to liquefy or possess a chemical hazard, this categorisation only applies to cargoes that fall within the very specific description included in the code.
According to the code, bauxite must have a moisture content of 0 – 10% to be classified as group C. It must also consist of 70 – 90% lumps with a size of 2.5 – 500 mm and 10 – 30% powder.  Where any of these properties are not met, then the requirements of section 1.3 of the code for cargoes not listed should be followed.
'Conditions which take the cargo outside the group C specification, such as excessive moisture due to heavy rainfall allied to a high fines content may mean the cargo displays the characteristics of a group A cargo, ' says Gillespie.
'Vessels loading bauxite should be aware that the cargo is not always group C and loading should be monitored for conditions such as splattering in the holds and the failure of can tests. These may suggest that the cargo has the propensity to liquefy.'
About North P and I
North is a leading marine mutual liability insurer providing P&I, FD&D, war risks and ancillary insurance to 130 million GT of owned tonnage and 40 million GT of chartered tonnage, with 4000 ships entered by 400 members worldwide. It is based in Newcastle upon Tyne, UK with regional offices in Greece, Hong Kong, Japan and Singapore. The club is a leading member of the International Group of P&I Clubs (IG), with over 13% of the IG's owned tonnage. The 13 IG clubs provide liability cover for approximately 90% of the world's ocean-going tonnage and, as a member of the IG, North protects and promotes the interests of the international shipping industry.