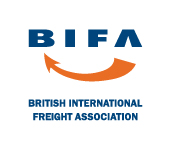 The British International Freight Association (BIFA) – www.bifa.org – is  pleased that Robert Windsor, Manager Trade Services, BIFA is presenting the  Association's perspective on the proposed new regulations and the implications  of the container weighing proposals on shippers and the container supply chain  at the Multimodal 2013 conference and exhibition.
Mr Windsor will join a  panel discussion on the second day of the three-day Multimodal event in April to  discuss the issues with Gavin Van Marle, Editor, The Loadstar and Chris Welsh,   Director of Global and European Policy, FTA. Other panellists are to be  confirmed.
Peter Quantrill, BIFA Director General says: "Robert is  talking on the afternoon of the Wednesday of Multimodal 2013 and I invite  Members and other trade professionals to come along and listen to this vital  debate. We've noted a report in the Journal of Commerce that the European  Shippers Council (ESC) has put forward an alternative solution to the issue of  overweight containers to that being considered by the International Maritime  Organization (IMO).
"The issue is a matter of concern throughout the  global supply chain where overweight containers are identified in many quayside  accidents and deaths aboard ships and in ports. Carriers and many shippers  support IMO efforts to require container weights to be verified before the box  is accepted for stowage on ships.
"BIFA is committed to continue working  with its Members, as well as others in the maritime supply chain to maintain the  positive initiatives already underway to avoid incidents caused by  mis-declaration of weight and cargo resulting in claims costs for ship  casualties, train derailments, and accidents or injuries on roads and in  terminal facilities."
BIFA will once again be exhibiting at the  Multimodal exhibition and conference and is looking forward to meeting existing  and prospective Members, as it brings its message to the wider UK freight  industry. As the UK's only event dedicated to embracing the complete spectrum of  freight, Multimodal 2013, provides a useful platform for BIFA in a stimulating  and interactive environment.
Quantrill adds: "I extend an invitation to  any visitors to Multimodal who are involved in freight transport or supply chain  management to visit stand 770 in at the exhibition and let us show them what  BIFA is all about.
"Freight is very much a personal service – people buy  from people as the old salesman's adage has it – and in making this effort we  are flying the flag for our Members by showing the human face of the industry's  leading trade body."
BIFA will be at stand 770 in Hall 4 at Multimodal  2013, which is being held at the NEC Birmingham from Tuesday 23rd to Thursday  25th April 2013.