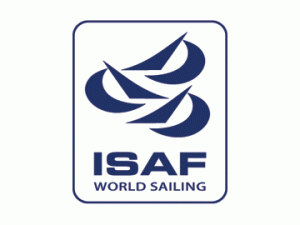 Wednesday 17 April 2013 – ISAF Sailing World Cup Hyères will bring the 2012-2013 World Cup series to a close with over 800 of the world's top sailors across ten Olympic and two Paralympic events ready for action.
Touching down in Australia, USA, Spain and finally Hyères, France from 22-27 April the 2012-13 series has welcomed sailors campaigning for the Rio 2016 Olympic Sailing Competition to set an early marker at the beginning of a new quadrennial.
A 35-boat Nacra 17 fleet will line up in Hyères after ISAF Sailing World Cup Palma acted as a learning curve for many of the new crews.
Experienced multihull sailors stole the headlines in Palma, most notably the French and Dutch teams, as they controlled and dominated the fleet throughout the week.
Whilst the multihull specialists lead the way at the moment, Argentina's Esteban Luciano Blando who is crew with Cecilia Carranza Saroli, a London 2012 Laser Radial Olympian, thinks the story will be somewhat different further along the line, "Right now at the moment a lot of crews are making mistakes but in six months it will be closer.
"People who have had the boat for longer are sailing much better in some conditions because we don't have the experience. When you sail more you get more experience."
Saroli and Blando started off slow at ISAF Sailing World Cup Palma but as the only Argentineans in the Nacra 17 and limited time in the boat they came through to finish 12th and welcome competition from their compatriots moving forward, Saroli said, "At the moment we are the only ones but there are more people intending to come to the class so that's great because it's always good to have many people in your country sailing so you can grow and improve yourself."
Many of the teams who have taken to the Nacra 17 include converts from other Olympic events. Austria's Thomas Zajac and Thomas Czajka have adapted to new classes having originally teamed up in 2000. The pair campaigned for Athens 2004 and Beijing 2008 in the Tornado before switching to a 49er campaign for London 2012 but there heart was always in multihulls.
"Our goal was to compete in the Olympic Games and fight together for a medal in the multihull, " said Zajac. "When the Tornado was dropped our only chance was to change into the 49er, but we always said we wanted to go back into the multihull as soon as it became Olympic again."
Zajac and Czajka have both stepped back into the multihull but with mixed crews they have gone their separate ways. Zajac has teamed up with Tanja Frank whilst Czajka has joined forces with Sylvia Vogl and they are currently the only Austrian crews on the circuit. Zajac added, "One of us will probably have the chance to go to Rio. After almost 12 years we aren't together anymore but we haven't gone our separate ways. We are in a good relationship and are sparring partners. We hope this constellation is successful for both teams."
Joining the Argentineans and Austrians in France will be ISAF Sailing World Cup Palma silver and bronze medallists Renee Groeneveld and Karel Begemann (NED) and Moana Vaireaux and Manon Audinet (FRA) as will Volvo Ocean Race winning skipper Franck Cammas with Sophie de Turckheim (FRA).
Italy's Flavia Tartaglini blitzed the final day at ISAF Sailing World Cup Palma with two Medal Races wins to move from fourth to first in the Women's RS:X. After a six month break the World #1 has been active since December 2012 winning Sail Sydney before finishing 14th at the RS:X Worlds. A gold medal in Palma solidified her position at the top ahead of Hyères as she braces for packed few months of racing, "I'm doing quite a lot of competition ahead of the Europeans in July. I have a busy schedule but it's at beautiful places to race so it's nice to get back into some competition."
Tartaglini will fancy her chances in the field of 48 in the South of France that includes Bryony Shaw (GBR), 2012 runner-up Maja Dziarnowska (POL), local favourite Charline Picon (FRA) and the consistent Blanca Manchon (ESP).
Ivan Pastor (ESP) is the sailor to beat in the Men's RS:X fleet having recorded back to back ISAF Sailing World Cup regatta victories in Miami and Palma which has moved him to World #1 in the Men's RS:X Rankings and the Spaniard is surprised by his form, "For me the goal of the year was the World Championship in Buzios and the general classification of the World Cup, " he said, "Being number one of the ranking is satisfaction and not what I expected."
Pastor will be one of 57 registered entrants in Hyères and is wary of the threat from some of the new talent coming through the ranks following 18-year-old Kiran Badloe's (NED) bronze medal in Palma. He added, "Hyères is going to be high level, and will be a hotly contested race, but it will be interesting and fun. Increasingly we are seeing young people appearing among the top finishers; we will have to take into account the young French, Spanish and Hong Kong guys."
Whilst a new wave of windsurfers look to break into the top the wise old heads of Ricardo Santos (BRA) and Julien Bontemps (FRA) remain and there is a return to action for the London 2012 bronze medallist Przemyslaw Miarczynski (POL).
In the 49erFX World #1 Martine Grael and Kahena Kunze (BRA), World #2 Alex Maloney and Molly Meech (NZL) and World #3 Giulia Conti and Francesca Clapcich (ITA) all come into Hyères with plenty of race experience. The Kiwis will arguably be the favourites having taken gold at the inaugural 49erFX appearance at ISAF Sailing World Melbourne and silver in Palma, which saw the biggest 49erFX fleet so far. The Brazilians will be buoyed by their gold at ISAF Sailing World Cup Miami and sixth in Palma whilst the Italians continue to develop their partnership.
Twenty one boats will make up the 49erFX fleet in Hyères with French, German, British, Dutch, Spanish, Swedish and American crews all joining the World's top three crews for the week of racing.
Erik Heil and Thomas Ploessel (GER) were the dominant duo in the 49er at ISAF Sailing World Cup Palma to take a well-deserved gold medal. The pair are aiming for a place in the top five of the 49er rankings and with 200-points up for grabs in Hyères the Germans will aim to replicate their performance. Six British teams will join them on the starting line including Palma bronze medallists David Evans and Ed Powys (GBR).
Manu Dyen and Stephane Christidis (FRA) return to the 49er to defend the title they claimed by one point over Nathan Outteridge and Iain Jensen (AUS) last year. But with limited time in the boat compared with the early season form of the rest of the fleet they may find it tough.
There is also further action in the Laser, Laser Radial, Men's and Women's 470, Finn, 2.4mR and Sonar.
Racing is scheduled to start at 11:00 local time on 22 April with the climax of racing on 27 April.
Video
Saroli And Blando Talk Nacra 17 Sailing In Argentina  YouTube Link – http://youtu.be/2KtzxGnbpRU  YouTube Embed Code – <iframe width="480″ height="360″ src="https://www.youtube.com/embed/2KtzxGnbpRU" frameborder="0″ allowfullscreen></iframe>
What Is The ISAF Sailing World Cup?  YouTube Link – http://youtu.be/GV_BDNmUiLY  YouTube Embed Code – <iframe width="560″ height="315″ src="https://www.youtube.com/embed/GV_BDNmUiLY" frameborder="0″ allowfullscreen></iframe>
Links
ISAF Sailing World Cup Hyeres Website http://swc.ffvoile.com/
ISAF Sailing World Cup Website http://www.sailing.org/worldcup/home.php
ISAF Sailing World Cup Facebook http://www.facebook.com/ISAFSailingWorldCup
ISAF Sailing World Cup YouTube http://www.youtube.com/SailingWorldCup
International Sailing Federation (ISAF) http://www.sailing.org
__
The ISAF Sailing World Cup is a world-class annual series for Olympic sailing. It is open to the sailing events chosen for the 2016 Olympic and Paralympic Sailing Competitions.
The ISAF Sailing World Cup brings together the existing major regattas on the Olympic sailing circuit, starting in Australia, before moving to the USA and finishing in Europe. Over 2, 000 of the world's leading sailors representing 75 nations competed in the fourth season of the World Cup, 2011-2012.
The fifth season of the ISAF Sailing World Cup will launch in Melbourne, Australia from 2-8 December 2012. The series will head to Europe in the Spring for regattas in Palma, Spain and Hyeres, France. Qingdao, China will join the circuit for the 2013-2014 series as the ISAF Sailing World Cup continues its development on its way to becoming a truly world circuit of events.
International Sailing Federation
The International Sailing Federation (ISAF) is the world governing body for the sport of sailing.
ISAF is made up of over 130 Member National Authorities (MNAs), who are its principal members, and responsible for the decision making process that governs the sailing world.
There are currently more than 100 ISAF International, Recognized and Classic Yacht Classes, ranging from the small dinghy classes for young people up to 60 foot ocean racers.