Crewsure is delighted to announce it has appointed G2 Crew Services, the recently formed partnership between Griffin Global Group Limited and Gulf Agency Company Limited to act as its global Correspondent.
Crewsure provides medical and personal accident insurance directly to crew and is underwritten by the Munich Group, one of the world's leading Insurance Companies. The benefits provided are tailored to meet the needs of crew and the latest requirements of the Maritime Labour Convention (MLC).
"Crewsure complements our strategy of assisting clients in both the marine and offshore sectors to set new standards for the duty of care provided to their crew, " says Simon Morse, Executive Chairman of Griffin. "Historically the primary focus of marine services' companies has been the owner, the vessel, or the cargo; and while contractually Crewsure's client is the employer; the 'door-to-deck' service offered by us in partnership with GAC provides benefits directly to individual members of crew when in need."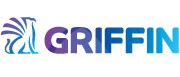 Robert Johnston, Managing Director of Crewsure, explains: "The aim of Crewsure is to improve the welfare of crew by replicating the same type of health insurance that is provided to key employees based ashore, rather than simply mitigating owners' risks to large claims. By extending the breadth of cover, reducing the excess, simplifying the claim process and providing local on-the-ground support in over 1, 000 ports we can significantly transform the level of service provided to onboard personnel while containing the cost of cover well within existing levels. We are pleased to have appointed G2 Crew Services as our Correspondent recognising the potential of the Crewsure product and its valuable role in handling crew in need of medical support and evacuations around the world."
G2 Crew Services Ltd. provides fully integrated door-to-deck transportation services for joining crew. It is a joint venture combining the expertise of crew travel specialist Griffin, and global shipping, logistics and marine services group GAC.
G2 Crew Services Ltd. provides a total transportation package for crew members joining ships worldwide, including the 'last mile' between their arrival airport and their vessel.