24 May 2013 – An alliance of trade unionists will hold a morning press conference in Frankfurt on 29 May 2013, ahead of the opening of the Deutsche Post-DHL annual general meeting. The press conference – which will feature representatives from UNI Global Union; the ITF (International Transport Workers' Federation); ver.di; Turkey's Tumtis trade union; and an unfairly sacked Turkish DHL employee – will explain matters of serious concern about the company's treatment of workers which will be raised both inside and outside the AGM.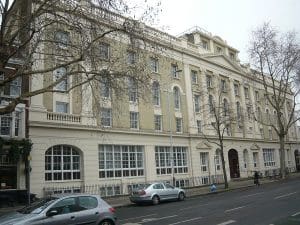 The press conference will take place from 08:30 to 09:30 on May 29, 2013 at the Bigfood Höchst café at Silostraße 91, 65929 Frankfurt Höchst. This is
opposite the Jahrhunderthalle (www.jahrhunderthalle.de) where the AGM is taking place. The press conference will finish in plenty of time for those attending it to also attend the AGM itself.
Speakers will include: unfairly dismissed DHL Turkey employee Aysel Simsek; Tiny Hobbs, ver.di district chair for Department 10 (postal services); Ingo Marowsky, ITF global head – supply chain and logistics; Alan Tate, UNI campaigns director; and Gurel Yilmaz, general secretary of the Tumtis union.