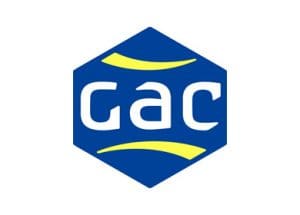 Dubai,  12 June 2013 – Android users can now download a free app giving them instant access to GAC contact details around the world with the
launch of the Android version of its popular mobile directory application.
The free GAC Mobile Directory Application gives Android users instant access to key contact details across GAC's global network, searchable by service type, location or name.
The GAC Mobile Directory App is a database of thousands of contact details across GAC's global shipping, logistics and marine service network that can be searched by services, locations or the names of individual GAC contacts.
Users can customise their settings, specify 'favourites' for speedy access and even use the directory when working offline.
The new Android version is the latest in the GAC Group's effort to make contact with professionals throughout its global network easily and instantly accessible to those who need them.
Bill Hill, GAC's Executive Group Vice President, says: "Our Mobile Directory App for iPhone, launched in October last year, has proved incredibly popular. There were many requests for an Android version – we are pleased to now offer this free tool to users on this platform.
"Our shipping and logistics customers operate in a time-sensitive environment. We know how important it is for them to stay connected with GAC, particularly when they are on the move. Armed with the Android or iPhone versions of our app, they can find the contact details of the right people across GAC's global network to reach for our range of shipping,  logistics and marine services globally in a matter of moments."
The GAC Mobile Directory Application for Android (Version 2.3 and above) or iPhone is available for free download at www.gac.com/mobiledirectory/application