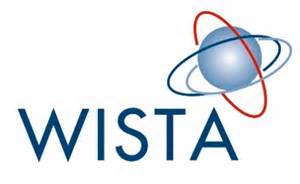 WISTA Denmark, one of the largest and most active national chapters in the Women's International Shipping and Trading Association, has brought new faces on to its governing board, in line with plans to deepen its contribution to the progress of the maritime sector.
The new members of the board are Lene Bonde, Christina Agrafioti, and Sofia Fürstenberg.
Irene Rosberg, president of WISTA Denmark, said: "We welcome the new board members who bring added enthusiasm and dedication to our activities. Denmark is world renowned for its considerable role in shipping and related services, and WISTA Denmark is an ideal platform for strengthening industry contacts at home and overseas.  "Lene, Christina and Sofia will assist the board in its determination to advance professionalism and educational values, to further links at top levels of the maritime industry, and to encourage knowledge sharing through industry visits and recruitment to WISTA."
Lene Bonde becomes treasurer of WISTA Denmark and will be responsible for new members. Ms Bonde has since 2000 been with Clipper Group A/S, where she is General Manager, Head of Administration. Among other duties, this involves the operational management of Clipper House and Harbour House where the company has some 130 staff.  She is a board member of Clipper Staff Club.  Earlier in her career she was for four years with the human resources and public relations departments of AP Møller.
Christina Agrafioti takes on the role of events manager for WISTA Denmark. Christina is a post fixture operator at Maersk Broker A/S, one of the world's largest shipbroking companies with offices in many countries and a global market coverage of tonnage in all sizes and segments. She is responsible for exclusive clients in the container sector. Her work entails dealing with daily communication between owners and charterers, and following up cases and consultation in various shipping areas. She deputizes for the head of department when necessary, and is responsible for 10 employees.  Ms Agrafioti holds a Bachelor of Law (LLB) degree with further academic specialisation in maritime law. She has just graduated with an MBA in Shipping and Logistics (the Blue MBA) at Copenhagen Business School.
Sofia Fürstenberg is innovation portfolio manager at Maersk Maritime Technology, an internal knowledge and competence center responsible for fleet performance optimization, ship new-building program, regulatory compliance and technology innovation for AP Møller-Maersk business units. The Copenhagen-based job involves facilitating collaboration activities with Maersk key suppliers and with universities, identifying new technical solutions to increase the competiveness of the current and future Maersk fleet.  Ms Fürstenberg was previously with DNV, based in Oslo and Singapore, focusing on environmental advisory support to the shipping industry. She holds an MSc in chemical engineering from Lund University, Sweden, and is embarking on the part-time MBA in Shipping & Logistics (the Blue MBA) at Copenhagen Business School.  Sofia Fürstenberg is taking responsibility at WISTA Denmark for social media communication.