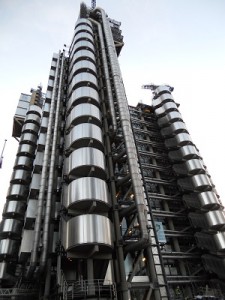 Fri 18* Oct 2013 – Lloyd's welcomes its first cohort of apprentices, who will undertake a number of placements within the Corporation and the market over the next 18 months. (source: Lloyd's of London)
The Lloyd's apprenticeship programme kicked off in September with a four week induction, where the apprentices have undertaken a series of development workshops and had the opportunity to meet with key areas within the Corporation, . The next stage of the programme involves placements within the market, where the apprentices will be placed with a Lloyd's broker and a managing agent.
One of the apprentice's, 19-year-old Harry Cook, who worked in sales and marketing before joining the programme, said: "I applied for the apprenticeship with the aim of developing my knowledge and accelerating my career within the financial services industry.
"So far I have had a great time getting to know multiple people who work within the industry and extracting their knowledge. I am soon going to be placed for four months with broker JLT followed by 13 months at a managing agent – I am deeply thrilled with this opportunity to access the industry!"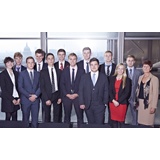 Caroline Mason, who works on the Market Talent Project at Lloyd's, said: "As part of Lloyd's Vision 2025 to attract the best talent, I am delighted that we have initiated an opportunity to tap into the school leaver pool of talent and provide fantastic careers opportunities into the insurance sector.
"The Lloyd's apprenticeship programme is a superb way to introduce young people to a range of exciting careers within the Lloyd's market that are generally not well understood by school leavers. I am hopeful that with the help of our first cohort of apprentices we will continue to promote the insurance sector as a professional career of choice for young talent from schools and we will see an increase in applications for our 2014 intake".
The apprentices will complete a number of training and development workshops to improve both their technical knowledge and their interpersonal skills. They will also gain professional qualifications with the Chartered Insurance Institute as well as a level 3 Advanced Apprenticeship in Providing Financial Services.
Read more about the the Lloyd's Apprenticeship Programme herehttp://www.lloyds.com/lloyds/careers/the-lloyds-apprenticeship-programme:
*received overnight 18 to 19 Oct 2013