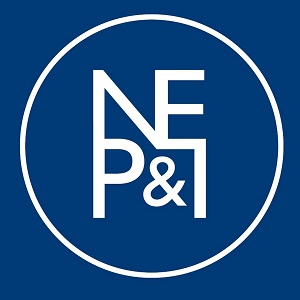 The 170 million GT North P&I club has warned its members of the importance of being 'above suspicion' when port authorities allege an oily water discharge due to the risk of multi-million dollar penalties. The warning comes in the latest issue of the club's loss prevention newsletter 'Signals'.
North's head of loss prevention Tony Baker says, 'Fines under the International Convention for the Prevention of Pollution from Ships (MARPOL) for bypassing a ship's oily water separator systems continue to increase. This is particularly so in the USA, where the Act to Prevent Pollution from Ships (APPS) applies in parallel with the Clean Water Act.'
According to North, a ship operator was recently fined over US$10 million for violations of APPS and obstruction of justice. Another operator and two engineers have just been convicted for conspiracy, failure to maintain an oil record book and falsification of records. Sentencing is scheduled for November 2013.
Unfortunately there can also be considerable consequential losses suffered by shipowners and crews who are falsely accused of illegal discharges, says Baker. 'These include mental trauma for senior crew members, damage to the ship operator's reputation, off-hire claims and crew costs during long detentions, and legal costs – which are irrecoverable in the USA whether or not a case succeeds.
'It is thus vital that ship operators and seafarers take steps to ensure they do not get caught up in such situations in the first place. This means ensuring their ships have the best equipment and procedures for handling and accounting for all oily water on board, ' he says.
The club recommends that oily water separators are reliable, well maintained, user friendly and tamper proof so that crew members are not tempted to bypass them. The separators should be designated as 'critical equipment' within the ship's safety management system and all oily water should be accounted for in the oil record book. Most importantly crew members should be fully versed in the equipment, procedures and regulations as well as the importance of being co-operative during port state inspections.
According to North, a US district court recently acquitted a shipowner of 16 felony charges for illegal discharge of bilge water by being able to demonstrate that the crew adhered to robust pollution prevention policies and procedures.
In a related initiative, the club is encouraging members to promote a culture of good interpersonal relationships at sea through a poster campaign entitled 'Soft Skills'. The first poster, distributed to members with 'Signals', highlights the importance of junior personnel being encouraged to speak out on things that concern them and of senior personnel being prepared to listen and take notice.
1. North is a leading marine mutual liability insurer providing P&I, FD&D, war risks and ancillary insurance to 130 million GT of owned tonnage and 40 million GT of chartered tonnage, with 3500 ships entered by 330 members worldwide. It is based in Newcastle upon Tyne, UK with regional offices in Greece, Hong Kong, Japan and Singapore. The club is a leading member of the International Group of P&I Clubs (IG), with around 13% of the IG's owned tonnage. The 13 IG clubs provide liability cover for approximately 90% of the world's ocean-going tonnage and, as a member of the IG, North protects and promotes the interests of the international shipping industry.
2. The latest issue (93) of 'Signals' can be downloaded from here and the new 'Soft Skills' poster from here.