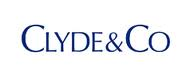 Following on from the Conclusions of the Council of the European Union on 20 February 2014, on Monday, 3 March 2014, the Council of the European Union repeated its intention to adopt restrictive measures against individuals responsible for the misappropriation of State funds and those identified of being responsible for human rights violations.
The Council of the European Union has today adopted EU sanctions focussed on the freezing and recovery of misappropriated Ukrainian state funds. 18 people have been designated as being responsible for such misappropriation and these individuals will be subject to the asset freeze. The legislative documents and the list of designated persons will be published in the EU Official Journal, tomorrow, 6 March 2014 and the measures will remain in place for an initial period of 12 months.
The implementation of these restrictive measures, particularly when considered against the background of key global political figures attending meetings in Paris and Brussels, demonstrates the commitment of the European Union to attempt to achieve a permanent and peaceful solution to the ongoing crisis in Ukraine.