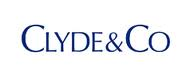 In an important decision for the P&I industry, on 6 March 2014 the Court of Appeal has ruled that a Limitation Fund can now be constituted by way of a Letter of Undertaking ("LOU") given by a P&I Club, as opposed to a cash payment into court.
Clyde & Co were instructed by the owners of the M/V "ATLANTIK CONFIDENCE", Kairos Shipping Limited, and their P&I insurers, the Standard Club.
The vessel sank off Oman on 3 April 2013 following a fire on board and on 13 May 2013, Owners commenced limitation proceedings under the Convention on Limitation of Liability for Maritime Claims 1976 (as amended by the 1996 Protocol) ("LLMC 1976") to limit Owners' liability. To do so, Owners are required to establish a Limitation Fund for the limitation amount, calculated with reference to the vessel's tonnage.
Article 11(2) of the LLMC 1976 provides that the "Fund may be constituted either by depositing a sum or producing a guarantee acceptable under the legislation of the State Party where the Fund is constituted" and this was given force of law by s.185 of the Merchant Shipping Act 1995. The question for the Court was whether the use of a P&I Club LOU was "acceptable" under relevant United Kingdom legislation.
Whilst the Civil Procedure Rules currently provide that "The Claimant may constitute a Limitation Fund by making a payment in to the court", Clyde & Co argued for Owners and their P&I Club that there was nothing to prevent a party establishing a Limitation Fund by way of a P&I Club LOU.
In the High Court, Simon J initially rejected Owners' arguments and held that cash payment was the only option open to Owners, although the judge did express some reservations over the result:
"It might seem surprising in today's world that it could be argued that a suitably framed guarantee in an appropriate amount from a creditworthy provider is not effective security
…
I hope from what I have said that I have made clear that consideration should be given to effecting a change in the law."
However, in a landmark ruling that has changed the law for the benefit of the P&I industry and shipowners in general, the Court of Appeal has now overturned the High Court decision and ruled that a Limitation Fund can be constituted by a P&I Club LOU. The Court of Appeal stated:
"The issue is one of considerable importance to the shipping industry, including P&I Clubs and others who provide insurance and reinsurance in respect of maritime claims".
Owners' appeal was supported by a letter from the International Group of P&I Clubs, and the ruling will no doubt be welcomed by the industry as a sensible, commercial decision. The practical advantages of using a P&I Club LOU as opposed to making a cash payment are that it will be much quicker and considerably less expensive to establish a Limitation Fund.
The practice of providing cash deposits as security for maritime claims in general has already largely been superseded by P&I Club LOUs, which are accepted in many countries for a wide variety of claims and are considered to be equivalent to cash deposits by many Courts across the globe. The Court of Appeal's decision has confirmed that a suitable guarantee from a creditworthy provider is effective security and sufficient to constitute a Limitation Fund.
The successful Owners and their Club were represented by Ed Mills-Webb and Rob Collins of Clyde & Co's London office. To read the judgment in full, please click here.
Published on 06 March 2014
Authors: Ed Mills-Webb,  Rob Collins
Areas of expertise: Shipping,  Marine insurance,  Owners and operators