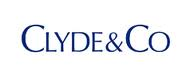 Following the results of the referendum held in Crimea on Sunday, which the European Council has described as "illegal" and "in clear violation of Ukraine's sovereignty and territorial integrity", the European Union has announced further restrictive measures against 21 people whom it describes as "responsible for actions which undermine or threaten the territorial integrity, sovereignty and independence of Ukraine as well as persons and entities associated with them." The extended restrictive measures take the form of a travel ban and asset freeze and came into force immediately on publication in the Official Journal on 17 March 2014.
It is of note that the designated individuals, in contrast to the earlier restrictive measures, include, not only key members of the Crimean government but also Russian individuals including key members of the Committees of the Federation Council of the Russian Federation, members of the State Duma of the Russian Federation and Russian military commanders deployed in Crimea. The renewed focus on applying pressure to Russian individuals is reflected in the rhetoric of the accompanying press release in which the European Council has stated that "it calls on Russia to return to developing a strategic partnership with the EU instead of isolating itself further diplomatically and economically."
The combination of introducing restrictive measures against Russian individuals together with appeals to Russia to engage with the EU demonstrates that while the European Council's preferred course would be for increased dialogue it has nevertheless positioned itself to take further action against Russia should the situation in Crimea escalate.
To view the regulation please click here.
"Jo"