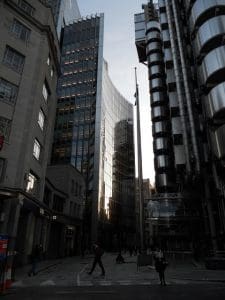 Wednesday  26 March 2014 – Lloyd's has today announced a profit of £3.2bn with a combined ratio of 86.8%, in its most profitable year since 2009. (source: Lloyd's of London)
While the results were driven by a relatively benign year for catastrophes, along with prior year reserve releases, they are a clear indication that its oversight is strong.
Lloyd's capital position was further strengthened with net resources of £21.1bn and ratings remain strong at A+ with Standard & Poor's and Fitch, and A with A.M. Best. All three ratings agencies have Lloyd's on positive outlook.
Describing the results as "outstanding", Lloyd's CEO Inga Beale said: "From this base, the Lloyd's market has a great opportunity to expand in the underinsured, high growth economies around the world. We have started to build the foundations for this growth, as set out in our long term strategy 'Vision 2025', through close engagement with the market."
She added: "We will continue to support our expert underwriters, through efficient operations, to attract capital and talent from these high growth economies."
These results put Lloyd's in a strong position to manage the current challenges facing the insurance industry.
Chairman John Nelson said the financial results were a tribute to the talent and professionalism in the Lloyd's market. He added: "Whilst we saw few catastrophe claims in 2013, continued low interest rates saw reduced investment income and high levels of capital continuing to flow into the market which put pressure on prices.
"These conditions look set to persist. I therefore expect increased competitive pressure on the market to remain in 2014. This underlines the need for continued underwriting discipline as we seek to maintain and reinforce our position as the global centre for specialist insurance and reinsurance."