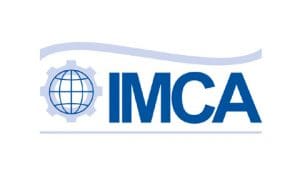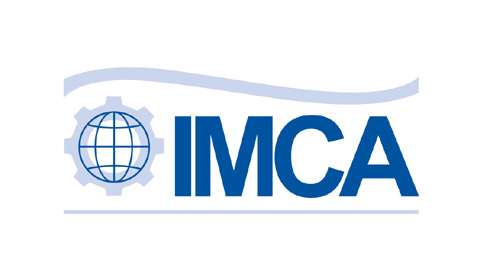 IMCA PUBLISHES REVISED GUIDANCE ON THE TRANSFER OF PERSONNEL TO/FROM OFFSHORE VESSELS AND STRUCTURES
One of the activities specific to offshore operations is the transfer of personnel between vessels and other offshore structures. Such transfers can include movements of  personnel at crew change and shift change from vessel to vessel and also between vessels, offshore structures (including offshore wind turbines), barges and crew boats as well as to and from the quayside. Safety of transfer is of paramount importance.
The International Marine Contractors Association (IMCA) has revised its 'Guidance on the transfer of personnel to and from offshore vessels and structures' (IMCA SEL 025 Rev., 1 / IMCA M 202 Rev. 1) to include the equipment and practices that are currently used in the offshore renewable energy industry.
"Within the offshore industry, particularly in the offshore renewable energy industry, there has been an increase in the requirement for the transfer of personnel to offshore vessels and structures, with this trend set to continue, " explains IMCA's Technical Director, Jane Bugler. "Personnel transfers in the offshore renewable energy industry primarily involve transfer to and from vessels of 10m to 30m in length, operating independently from a mother vessel or from a port.
"Our document provides guidance for the offshore industry on the safe transfer of personnel at sea, covering risk assessment, training and competence, responsibility, equipment and communications; and focuses on the main methods of personnel transfer between vessels, offshore structures and the quayside."
These primary methods of personnel transfer are personnel transfer carrier; gangways, bridge or accommodation ladders, including motion-compensated hydraulic gangways; small boat or launch; larger crew boat or support vessel; mating 'surfer' structures allowing personnel to transfer safely.  For each case the document covers the main safety issues and gives some information about the specialist equipment that may be involved, such as 'surfers, as well as special duties or responsibilities of personnel involved, particularly with regard to communications.  The document does not cover personnel transfer by helicopter which is a separate subject adequately addressed elsewhere.
The document can be downloaded free of charge from the IMCA website at www.imca-int.com, with printed copies available to members at £5.00, and non-members at £10.00 (zero VAT, plus delivery charge where applicable). Copies can be ordered from publications@imca-int.com
Further information on IMCA and its work on behalf of its 970+ member companies in over 60 countries is available from www.imca-int.comand imca@imca-int.com. The association has LinkedIn and Facebook groups and its Twitter handle is @IMCAint
 
About IMCA
IMCA is an international association with some 970 members in over 60 countries representing offshore, marine and underwater engineering companies. IMCA has four technical divisions, covering marine/specialist vessel operations, offshore diving, hydrographic survey and remote systems and ROVs, plus geographic sections for the Asia-Pacific, Central & North America, Europe & Africa, Middle East & India and South America regions. As well as a core focus on safety, the environment, competence and training, IMCA seeks to promote its members' common interests, to resolve industry-wide issues and to provide an authoritative voice for its members.
IMCA Vision & Strategy. As a result of work and collective input in 2013, IMCA has redefined its stated core purpose to be "Improving performance in the marine contracting industry". To achieve this goal, IMCA's Vision & Strategy has been devised with two elements in mind: Core activities and ways of working. Targets and objectives against which the association will measure progress in 2014 have been established.  Note to Editors: We are more than happy to expand on this in tailor-made articles – just put us to the test, email judithpatten@jppr.uk.com or phone her on +44(0)20 8241 1912 to explain what you would like covered, length, and deadline.
IMCA publishes some 200 guidance notes and technical reports – many are available for free downloading by members and non-members alike. These have been developed over the years and are extensively distributed. They are a definition of what IMCA stands for, including widely recognised diving and ROV codes of practice, DP documentation, marine good practice guidance, the Common Marine Inspection Document (CMID) – now available electronically as eCMID, safety recommendations, outline training syllabi and the IMCA competence scheme guidance. In addition to the range of printed guidance documents, IMCA also produces safety promotional materials, circulates information notes and distributes safety flashes.