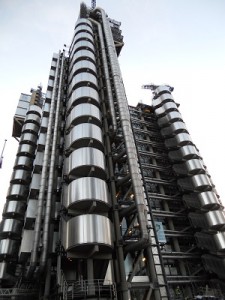 Tuesday 01 July 2014 – Lloyd's has today published a set of new minimum standards for managing agents, in line with good market practice and relevant Solvency II requirements. (source: Lloyd's of London)
Since the beginning of 2013, Lloyd's has been working closely with the Lloyd's Market Association (LMA) and the market to undertake a refresh of all Lloyd's minimum standards.
The original Lloyd's minimum standards were developed around 2005 and covered fundamental elements such as underwriting, governance and risk management. Over time, additional minimum standards have been developed to support broader activity. With the onset of Solvency II and other regulatory requirements, multiple sources of 'requirements' existed which managing agents needed to comply with.
The overall objective of the refresh project has been to develop a clear and complete framework within which all managing agents are expected to operate, provide consistency in interpretation, presentation and publication of all standards and ensure that Lloyd's minimum standards align clearly with the requirements of Solvency II.
This project has now been completed and the new standards are available at www.lloyds.com/minimumstandards.
Whilst the new standards have been published today, any new requirements detailed within them will only come into force on 1 January 2015. In the meantime, it is important for each managing agent to assess their compliance with these standards and put the right actions in place to ensure that the requirements are met by 2015.
The new Lloyd's standards in relation to Conduct Risk were issued for market consultation in June and will be published in final form later in July.