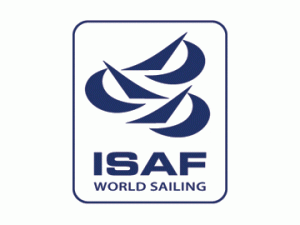 ISAF Youth Worlds Declared Open By ISAF President Carlo Croce
The 44th edition of the ISAF Youth Sailing World Championship has been declared open by ISAF President Carlo Croce at the opening ceremony in Tavira, Portugal.The 2014 ISAF Youth Worlds features 67 nations, an event record, with more than 360 sailors set to compete in five classes across eight events in the Algarve.Sixty seven flag bearers and their teams paraded through Tavira towards the City Hall with local people, tourists, family and friends turning out to welcome the sailors competing at the premier youth sailing regatta.The traditional Mixing of the Waters followed, symbolising the collection and gathering of all the sailors from around the world. The 67 teams had brought bottles of water from lakes and seas from their home nation and poured them into a jug before the water was transferred into the Portuguese waters.

Speeches were delivered by ISAF President Carlo Croce, Chairman of the Organizing Committee Joao Pedro Rodrigues, Mayor of Tavira Jorge Botelho, Portuguese Sailing Federation President Jose Manuel Leandro and Secretary of State of Sports and Youth Emidio Guerreiro.

During the opening ceremony ISAF President Carlo Croce said,  "I thank all of you for coming here from all over the world. The ISAF Youth Sailing World Championship is an important event and in its 44th year it's building up more and more. It represents the values of the International Olympic Committee. We see environment, accessibility, universality, fairplay and nice times for all.

"The sailors come to the ISAF Youth Worlds because it is the pinnacle event for a youth sailor. What I want to tell is, yes you're here to take the results of all your work but please remember that this event is for friendship. You need become friends with your competitors because you will meet them in the future and this is why sailing is a lifetime sport.

"I hope you enjoy your sailing and the regatta will be beautiful. The organizing committee have done a tremendous job and ISAF are pleased to be here."

As the ISAF Flag was hoisted Croce declared the 44th ISAF Youth Worlds open.

Sailors attentions now turn to the race action with the first start scheduled for 13:00 on Monday 14 July. Racing continues through to 18 July.