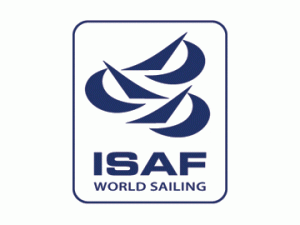 19 September 2014 – Issued on behalf of ISAF – There was a double French gold in the RS:X fleets at the Santander 2014 ISAF Sailing World Championships as Julien Bontemps claimed the men's title and Charline Picon picked up the women's.
Picon had sealed Women's RS:X gold overnight whilst Bontemps had a comfortable lead in the men's and needed a solid race to seal the deal.
The Men's and Women's 470 is set for a thirlling finale on Saturday 20 September as the Medal Race places were decided.
Santander 2014 ISAF Worlds – Race Day 8 Highlights
URL – http://youtu.be/z9aWgCUP9JI
Embed – <iframe width="640″ height="360″ src="//www.youtube.com/embed/z9aWgCUP9JI" frameborder="0″ allowfullscreen></iframe>
Men's and Women's 470 Medal Race Broadcast Embed Code
Scheduled for 20 September from 14:00 – 16:00 local time and 12:00 – 14:00 UTC.
<iframe width="640″ height="360″ src="//www.youtube.com/embed/D3GXaGWyqPc?feature=player_embedded" frameborder="0″ allowfullscreen></iframe>
49er, 49erFX, Finn and Nacra 17 Medal Race Broadcast Embed Code
Scheduled for 21 September from 12:00 – 16:00 local time and 10:00 – 14:00 UTC.
<iframe width="640″ height="360″ src="//www.youtube.com/embed/9Eo3ZkIV7GQ?feature=player_embedded" frameborder="0″ allowfullscreen></iframe>
Schedule of Racing:
14-20 September, 470 Men and 470 Women
15-21 September, 49er, 49erFX, Finn and Nacra 17
"Jo"