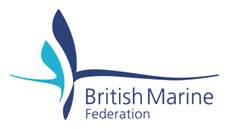 The 13th International Sailing Summit is proud to be one of METS key events
Heading to the Marine Equipment Trade Show (METS) 2014? Have you booked your place at the 13th International Sailing Summit? Taking place on 17 November, the day before one of the industry's largest B2B exhibitions, the Summit is one of the key events on the METS programme. This worldwide industry forum is a must attend for any company who wants to increase participation and gain more business in the future.
Speakers will inspire a unified sailing community with testimonies of success as well as presenting innovative strategies and thinking for individual business success.
Simon Lovesy of SailRacer reflects: "We have seen participation double over the last five years and a 26% growth in the last year when we have introduced several new features such as GPS tracking, enhanced results analysis and social media engagement."
The Summit host's, the British Marine Federation's (BMF) association, British Sailing are taking advantage of the cutting-edge technology and thinking at METS through the theme'Waking up the sailing industry – how sailing needs to modernise, diversify and develop to attract and retain participants'. There will be presentations from the likes of Olympic Gold Medallist Iain Percy OBE, Molly Winans of Spinsheet Magazine and Peter Johnstone of Gunboat.
METS attracts some 20, 500 professionals from over 39 countries. By offering an ideal platform for networking and exchanging of ideas this year's ISS can expect to receive sailing representatives from every corner of the globe. Delegates will hear industry pioneers and international sailing personalities speak at this global networking event.
Already some of the leading companies in the sailing industry have signed up to attend the Summit. This includes representative from Harken, Spinlock, Topper International and Raymarine.  Bringing together the best in the industry to drive positive change and promote sailing on a global scale this event offer something for all marine businesses, big and small.