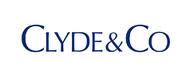 President Obama has issued a fourth Ukraine-related Executive Order, this one specifically targeting the Russian occupation of the Crimea region of Ukraine. The US simultaneously issued General License No. 4 to authorize exports of agricultural commodities, medicine, medical supplies, and replacement parts to Crimea. The US has also designated over 20 new Specially Designated Nationals (SDNs).
The New Executive Order
Under the new Executive Order, US citizens, residents and entities (US Persons) are prohibited from:
making new investment in Crimea,
importing into the US goods, services, or technology from Crimea,
exporting or supplying goods, services or technology to Crimea, and
approving, financing or facilitating transactions by non-US Persons that would be prohibited if engaged in by US Persons.
The new Executive Order also authorizes the Treasury Department to designate as SDNs any person determined to operate in Crimea or be a leader of an entity operating in Crimea, and any person who is owned or controlled by or materially assists such persons. Under US sanctions, the property and interests in property of SDNs in the US or in the possession of US Persons is blocked. Consistent with the three prior Ukraine-related executive orders, SDNs designated under the new Executive Order are prohibited from entering the United States.
General License No. 4
General License No. 4 generally authorizes exportation from the US or by a US Person of agricultural commodities, medicine, and medical supplies to Crimea. Also authorized are exports from the US or by a US Person of replacement parts for medical supplies exported pursuant to General License No. 4.
Additional SDNs
The additional SDNs, comprised of 17 individuals and 7 entities, have been designated under Executive Order 13360, which was issued on March 6, 2014. These designations reflect a determination by the Treasury Department that these persons have (1) been involved in undermining democratic processes or institutions in Ukraine, (2) taken actions that threaten the peace, security, stability, sovereignty, or territorial integrity of Ukraine, (3) misappropriated state assets of Ukraine or of an economically significant entity in Ukraine, (4) asserted governmental authority over any part or region of Ukraine without the authorization of the Government of Ukraine, or (5) been determined to be a leader of an entity whose property and interests in property are blocked pursuant to Executive Order 13360.
Author
If you have any questions, please do not hesitate to get in touch with the author of this update, any of the key contacts listed on our sanctions microsite or your usual contact.
Douglas Maag
Senior Counsel
douglas.maag@clydeco.us