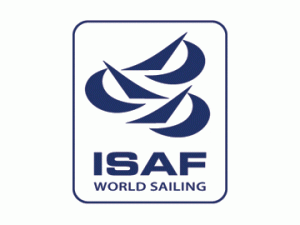 23 February 2015 – The International Sailing Federation is pleased to announce a 2015 ISAF Youth Sailing World Championship Emerging Nations Programme.
 
The Emerging Nations Programme will create opportunities and better prepare young sailors as they build up to the 2015 ISAF Youth Worlds set to be held in Langkawi, Malaysia from 27 December 2015 to 3 January 2016.
 
ISAF will host regional performance clinics in five continents to provide class specific coaching expertise. Furthermore, training tips, rules sessions and more will be delivered to enable young sailors to become better all-round competitors.
ISAF President Carlo Croce said,  "Through initiatives such as the Youth Worlds Emerging Nations Programme, ISAF is focused on reducing the performance gap between nations. ISAF will be monitoring the sailors post-event and ensuring our MNAs have access to on-going high level support.
"We hope this programme will not only create champions of the future but will enable increasing participation in the Youth Worlds and enhance the long term participation in the Youth Olympics and Olympic Games.  Excitement; Youths and sailing equal the perfect formula for success."
Clinics are scheduled in the following locations:
Suva, Fiji – 24 to 30 April
Balatonfüred, Hungary – 9 to 15 May
Maputo, Mozambique – 16 to 22 May
National Sailing Academy, Antigua – 14 to 21 July
Langkawi, Malaysia – 24 to 30 October
The Youth Worlds Emerging Nations Programme will provide significant funding subsidies to one coach and up to three sailors (minimum one female) per emerging nation. This will give both the coaches and sailors a greater chance to build knowledge and further develop national training schemes in their home countries, for future generations to benefit from.
Through a seven day intense programme, which culminates in a two day regatta, the ENP sailors and coaches will be working on development of skills both on and off the water. Alongside traditional sailing skills and coaching techniques, they will be fronted with an ISAF TV presence to further their media skills and enhance sailing's profile within their nation.
Upon completion of each regional performance clinic, attending nations will be encouraged to apply for up to two ISAF Youth Worlds 'ENP Scholarships'. ISAF will provide successful candidates with additional financial support for attendance at the 2015 ISAF Youth Worlds, including entry fees and equipment charter.
Click here to contact ISAF and find out how to get involved with the 2015 ISAF Youth Worlds Emerging Nations Programme.
Click here to find out more about the Emerging Nations Programme
Links
ISAF Youth Sailing World Championship
http://www.isafyouthworlds.com
ISAF Emerging Nations Programme
http://www.isafyouthworlds.com/about/emerging_nations.php
ISAF Youth Worlds Facebook site:
http://www.facebook.com/ISAFYouthWorlds
ISAF Youth Worlds YouTube
http://www.youtube.com/ISAFChannel
International Sailing Federation (ISAF)
http://www.sailing.orgAbout

The ISAF Youth Worlds was first held in Sweden in 1971. The 2015 ISAF Youth Sailing World Championship in Langkawi, Malaysia will be the 45th edition of the championship.

Past notable winners include American's Cup skippers, Chris Dickson (NZL), Russell Coutts (NZL), Dean Barker (NZL); Olympic medallists, Nathan Outteridge (AUS), Iain Jensen (AUS), Robert Scheidt (BRA), Amelie Lux (GER), Ben Ainslie (GBR), Iain Percy (GBR), Alessandra Sensini (ITA), Elise Rechichi (AUS) and Tessa Parkinson (AUS); Volvo Ocean Race sailors like Stuart Bannatyne (NZL) and Richard Clarke (CAN). The most successful ISAF Youth World Champions are Great Britain's Sally Cuthbert and Poland's Zofia Klepacka having won four successive titles in the Laser II and Mistral respectively.

Spain is the current holder of the Nations Trophy, awarded annually to the top performing nation at the Youth Worlds. France is the most successful nation through the history of the Championship, winning the Nations Trophy on a record 12 occasions and holding a record 74 medals: 26 gold, 30 silver and 18 bronze.

International Sailing Federation

The International Sailing Federation (ISAF) is the world governing body for the sport of sailing.

ISAF is made up of 139 Member National Authorities (MNAs), who are its principal members, and responsible for the decision making process that governs the sailing world.

There are currently more than 100 ISAF Class Associations, ranging from the small dinghy classes for young people up to 60 foot ocean racers.

Sailing

Sailing is a lifetime sport enjoyed right across the world.

The sport encompasses a massive range of disciplines and events including Olympic sailing, offshore sailing, windsurfing, match racing, team racing, fleet racing and disabled sailing.

Sailing first joined the Olympic programme at the Paris 1900 Olympic Games. Sailing was back on the Olympic programme for the London 1908 Olympic Games and has been a part of every Olympic Games since.