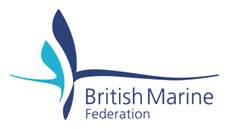 From 9-13 March 2015 the British Marine Federation (BMF), the trade association for the leisure, superyacht and small commercial marine industry, will be joining forces with fellow Trailblazers* to spotlight marine apprenticeships during 2015's National Apprenticeship Week (NAW).
Co-ordinated by National Apprenticeship Service and supported by the Department for Business, Innovation and Skills (BIS), the week will focus on the positive impact apprenticeships have on individuals, businesses and the wider economy.
Over the years the BMF has been working with marine companies to support apprentices and ensure that the industry, which brings £2.93 billion worth of turnover to the UK economy and employs 31, 500 people, continues to thrive.
Sarah Dhanda, Senior Federation Director of the British Marine Federation explains: "Currently over 200 young people, from over 60 marine companies, start a marine apprenticeship each year.   We are delighted by the contribution this makes in establishing the future workforce of the marine industry.  There are a range of skills and careers in the building of boats, from engineers through to riggers, carpenters and electricians. By developing marine apprenticeships further we are ensuring the continued quality of the industry's training programme.  We will be preserving much needed skills and ensuring the sector is well placed for the future, whilst crucially maintaining a strong profile both in government and within young people."
Already the biggest names in the marine sector run successful apprenticeship schemes in a bid to develop their future workforce, including:
·        Yacht building company, Green Marine, has had an apprentice scheme running for over 20 years, with apprentices or ex-apprentices making up at least 10% of the entire workforce. One former graduate is Jason Carrington, world renowned sailor and build manager.
·        Custom superyacht builder, refit and restorer, Pendennis, has been taking on apprentices for over 15 years and has trained 150 apprentices. Just under one third of the current workforce started off their careers as apprentices.
·        Sunseeker International, UK builder of the world famous motor yacht has recognised the benefits of developing apprentices for over 35 years, training on average 70 apprentices annually across its programme.
·        Berthon Boat Company joined the "Business is GREAT" campaign in 2014 after receiving government funding to run a successful Apprentice Expansion Pilot back in 2009. Since sharing its thriving apprenticeship model with industry peers Berthon, a long-established yacht refit and repair company, has overseen the employment of 100 new apprentices within the industry.
·        The Royal National Lifeboat Institution (RNLI) runs 15 apprenticeships across its three production sites covering lifeboat manufacturing and maintenance; it won the Worshipful Company of Shipwrights' award for engineering a leading apprenticeship programme.
·        Marine engineering, power solution and equipment specialists, Golden Arrow Marine has been running apprenticeships for over 40 years; training candidates on a four year course to become fully qualified Marine Engineers.
Throughout 2015's National Apprenticeship Week the BMF, alongside its members and BIS, will be promoting events and activities which allow the public to explore the background, daily life, and achievements of marine apprentices.
For more information on this or to learn about the possible interview or visit opportunities please contact:
For information on the BMF's 2014 Apprenticeship Graduation Awards which included special guest Sir Ben Ainslie, click here:
http://www.southamptonboatshow.com/2014/whats_on/media_gallery/video/marine_apprenticeships.aspx
About British Marine Federation 
The British Marine Federation has over 1, 500 members, representing an industry worth £2.93 billion that employing almost 31, 500 people in the UK. Members are drawn from both the seagoing and inland sectors of the marine industry covering the leisure boat, hire fleet, commercial workboat and superyacht categories and supporting services. For more information about the work of the BMF and how to join, please visit the website at http://www.britishmarine.co.uk/
About Trailblazers
Phases 1, 2 and 3 Trailblazers
Through the Phase 1, 2 and 3 Trailblazers, more than 400 employers have worked together to design the first new, concise and employer-led Apprenticeship standards. Launched in October 2013, the Apprenticeship Trailblazer scheme has gone from strength to strength.  Businesses have worked together and produced new concise employer-led standards for key apprenticeship roles in their industry.
Successes are already being seen in sectors including energy & utilities, digital industries, financial services, life sciences and industrial sciences; businesses involved are now building on this to work on standards for more occupations that they see as crucial to developing their workforce and that will provide new opportunities for young people.
The Trailblazer Occupation
All new Apprenticeship standards will focus on achieving full competence in an occupation. To keep the system simple and easy to use, government wants to avoid the creation of multiple similar or largely overlapping standards, for instance applying to very similar occupations in different sectors.
In order to justify investment from the government in an Apprenticeship, the skills that it provides must be numerous, challenging, valuable and transferable. Once an apprentice has completed their training, they must be able to perform the same role in any firm regardless of its size or sector. Occupations should be of a sufficiently high level to ensure this.
About National Apprenticeship Week
During National Apprenticeship Week 2015 1, 500 different apprenticeships from 170 industries will be celebrated.