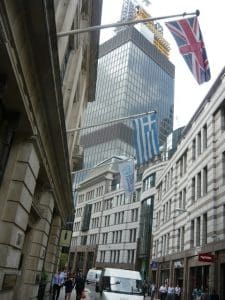 As said yesterday it appears that there isn't any short of sustainability in the markets, particularly the dry ones. The BDI close down five  points at 56o points. The BCI was down 37 !!! points at 394 – a believable drop given what goes on…; the BPI was also down  two points at 586 points; the BSI was up seven points at 596 and the BHSI was just three points up at 364 points.
Further droppings on the Wets with the BDTI down another nine points at 818 but the cleans did better witha 18 points plus at 680!!!
VLCC's become an opportunity but chemicals too have all options open too! Geopolitics might be a catalyst to yet another asymmetrical market fiasco… Containerships the ships to watch.