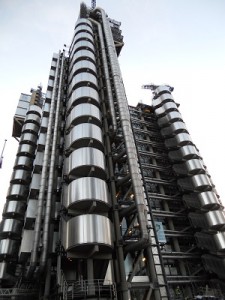 15 April 2015 – Lloyd's, the world's specialist insurance market, has announced the appointment of Richard Magrath as Regional Director for its Western US region. (source: Lloyd's of London)
Mr. Magrath spent over 30 years in the global property & casualty sector, with assignments in London, Riyadh, Hartford, Minneapolis, Atlanta and New York.  Prior to joining Lloyd's, he was founder and CEO of Global Legal, a technology company providing analytics services to large companies and the US and London insurance markets.
Richard will be based in Los Angeles with responsibility for market development activities in California, Oregon, Washington, Arizona, New Mexico, Nevada, Colorado, Idaho, Utah, Wyoming, Montana, Alaska and Hawaii.
The Western region is one of four established by Lloyd's in the US in 2010 to reinforce Lloyd's commitment to its distribution partners in this historically important customer base for the market.  As a leading provider of natural catastrophe capacity in this part of the country, Lloyd's also writes a wide range of specialty lines coverages on an open market basis and through binding authorities extended to more than 200 coverholders.
Hank Watkins, President, Lloyd's North America, said: "We are excited to have Rich in place and leading Lloyd's market development efforts in the Western US. His industry experience, which includes multi-faceted roles with a global broker, has enabled a smooth transition to Lloyd's in the US.
"Rich's arrival is an important next step in an ongoing process of ensuring that our activities on behalf of the managing agents and London-based brokers support their continued success in Lloyd's largest market."
Richard Magrath added: "My first priority will be to introduce myself to the many Lloyd's stakeholders in the Western US, including brokers, MGA's, MGU's and the universities whose risk management programs are preparing the next generation of industry professionals.
"As a member of Lloyd's Global Markets team, I'm a local resource focused on ensuring that Lloyd's is understood and accessible to everyone with a current or potential future relationship with the Market."
Richard Magrath Biography:
2012 – 2015 – Global Legal
Founder and CEO
2010 – 2012 – USLAW Network
Global Director
2007 – 2015 – PilotHSA, LLC
Partner
2009 – 2010 – Alliance Bernstein , Global Wealth Management
Vice President, Strategic Partnerships and Business Development
2001 – 2009 – ProNvest/Signix
Co-founder, President and Investor
2007 – 2008 –Datatrac
Chief Revenue Officer
1999 – 2001 – PlatformOne – Marsh/SCI joint venture
Managing Director
1997 -1999 – Marsh
SVP – Total Cost of Risk Leader for the Southern Region & Global Sales and Marketing Leader for Latin America
1979 – 1997 – Johnson & Higgins
Principle & SVP – Global Sales & Marketing Leader for the Southern Region & Global Sales and Marketing Leader for Latin America
Lloyd's is eligible to write excess & surplus lines and is an accredited reinsurer in all US jurisdictions. In 2014, Lloyd's retained its ranking as the largest E&S insurer and largest non-US domiciled reinsurer.  Underwriters at Lloyd's are authorized to write E&S and admitted coverage in Illinois, Kentucky and the US Virgin Islands only.
All US business underwritten at Lloyd's must be placed in accordance with US regulatory requirements. Coverage must comply with local law. New insurance enquiries from US residents should be directed to an insurance agent or broker licensed to conduct business in the relevant state. For further details, brokers can visit www.lloyds.com/placingusrisk
About Lloyd's
Lloyd's is the world's specialist insurance market that offers a unique concentration of expertise and talent, backed by strong financial ratings and international licenses. Its strength lies in the diversity and expertise of the managing agents working at Lloyd's, supported by capital from across the world. In 2015, 94 syndicates are underwriting (re)insurance at Lloyd's, covering all classes of business from more than 200 countries and territories worldwide. As the source of up to 40% of worldwide premium, the United States remains a vital market for Lloyd's.
Lloyd's is regulated by the Prudential Regulatory Authority and Financial Conduct Authority.