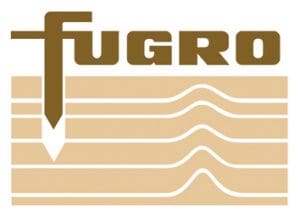 Reservations are now open for Fugro's program of technical workshops during the upcoming Offshore Technology Conference,  May 4th – 7th in Houston, TX.
 
With a variety of timely topics, Fugro will showcase its unique technology in geotechnical, survey, and subsea disciplines with a series of brief workshops over three days. In the exhibition hall, the company's display at Booth # 3721 will highlight its global presence that supports the exploration, development, production, and transportation of the Earth's natural resources. The centerpiece – one of Fugro's in-house designed and built FCV3000 work class ROVs – will illustrate some of its extensive subsea capabilities and a specialist team will be at the booth to discuss this and other ROVs in Fugro's fleet.
The workshop program begins on Monday morning with Fugro's latest developments in ocean current hindcasts and metocean numerical modelling. The subsequent workshop covers GIS tools and methods, demonstrating how geophysical, geotechnical, and geohazard data sets can be integrated and analyzed. Monday's final session is a presentation detailing a unique method of subsea visualization technologies, offering insight into industry advancements.
A session on "Law of the Sea" begins Tuesday's workshops, addressing oil and gas concession blocks in contested waters. During the day's program delegates can learn the latest information on Fugro's specialist capabilities in seafloor drill technology as well as Fugro's OARS™ system, which heralds a new wave of offshore monitoring operations and eliminates the need for an onboard surveyor. The last session on Tuesday explores the role of its new Echo Surveyor VII AUV technology in deepwater geophysical remote sensing.
Rounding off Fugro's technical programs,  Wednesday's sessions open with a workshop on the Alaskan Arctic, offering insight into challenges where ice is the biggest obstacle. Delegates can discover Fugro's solutions including ice thickness mapping and ice gouge investigations. Also to be discussed on Wednesday is the hot topic of drones and Fugro's unmanned systems through photogrammetry and remote sensing. The workshops conclude by exploring Fugro's expertise in seep consultancy and how instrumentation and data analysis can address issues with wellhead and riser integrity.
Demand for Fugro's workshops is expected to be high and seating can be secured by registering in advance.
ABOUT FUGRO
Fugro creates value by acquiring and interpreting earth and engineering data and providing associated consulting services to support clients with their design and construction of infrastructure and buildings. Fugro also supports clients with the installation, repair and maintenance of their subsea infrastructure.
Fugro works around the globe, predominantly in energy and infrastructure markets offshore and onshore. It employs approximately 13, 500 employees in over seventy countries. In 2014 Fugro's revenue amounted to EUR 2.6 billion; Fugro is listed on Euronext Amsterdam